Fire Safety - Information in English and French, with Transcripts (to make it easy to translate).
---
---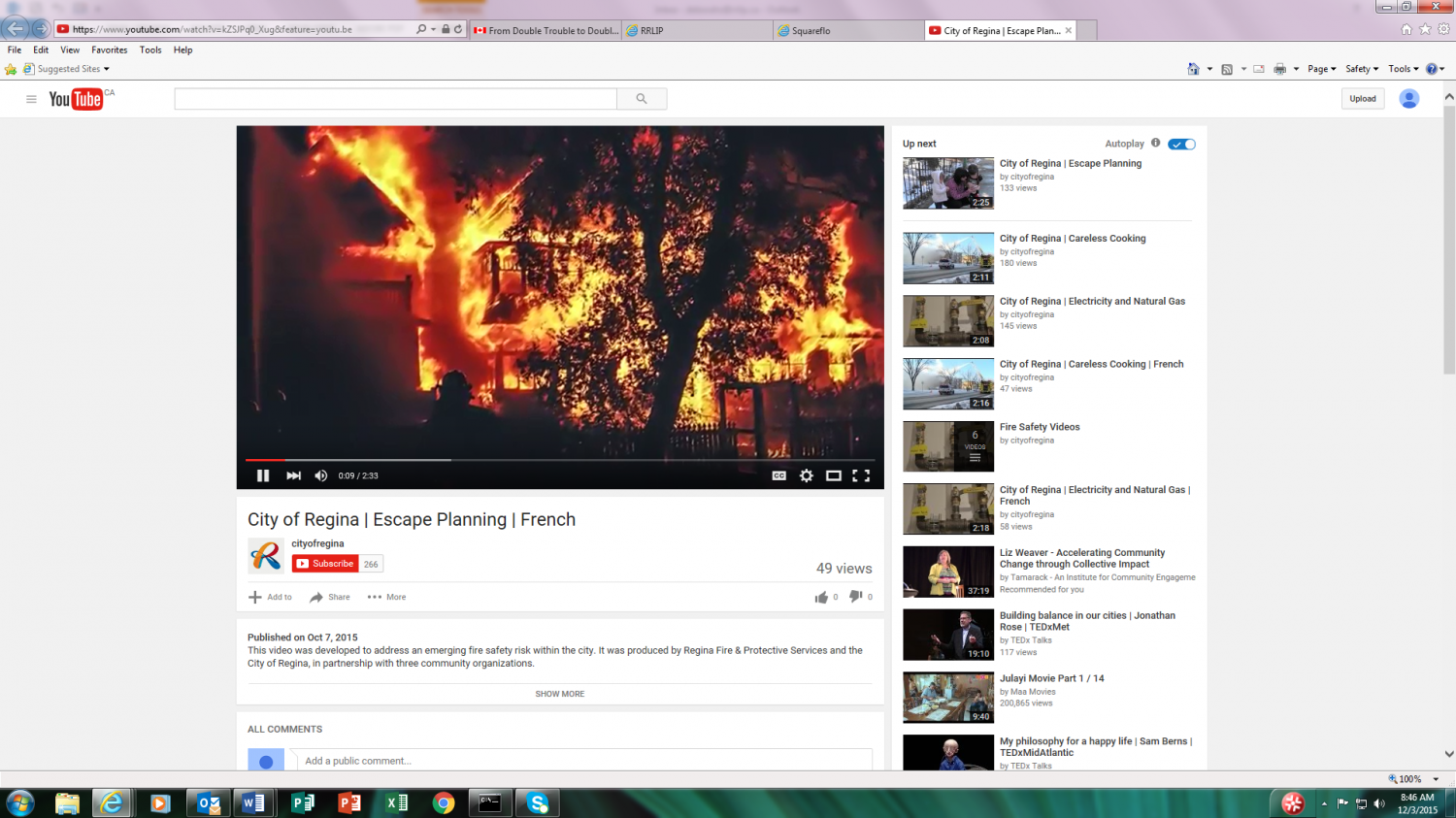 Regina Fire and Protective Services is always looking for ways to educate the community to be safe. They worked with settlement agencies to develop a number of videos about Fire Safety, in both English and French.
The transcript is also available to follow along to read or translate into different languages.
Careless Cooking https://youtu.be/HFtGv9ZJo0Q Transcript


Careless Cooking | French https://youtu.be/qlQKpB-xQ0E


Escape Planning https://youtu.be/2xmp6sYqF9k Transcript


Escape Planning | French https://youtu.be/kZSJPq0_Xug


Electricity and Natural Gas https://youtu.be/Sa_9U9SsnX8 Transcript

Electricity and Natural Gas | French https://youtu.be/gHWw_uQCmlM

As well, there are a number of other fire safety resources, available in numerous languages, developed in Regina and elsewhere. Some are for families, others for children, others can be utilized by sponsors, teachers, etc. to share Fire Safety information with newcomers. Videos, apps, activity sheets and colouring pages for children are included.

On the RRLIP website, the Fire Safety page is under the 'Resources' tab: click on 'Community Resources'.

Find the Fire Safety page on the RRLIP website here:
Another helpful resource with fire safety information is the Housing Adaptation Checklist developed in Regina to assist newcomers with understanding some of the differences between Canadian hosing and housing in their countries. It has information and videos included in the document.
Find it under 'RRLIP-Developed Resources and Reports' here.
---