Youth Bridges Program - with Chancz Perry and Terrance Littletent! Register before June 22
---
---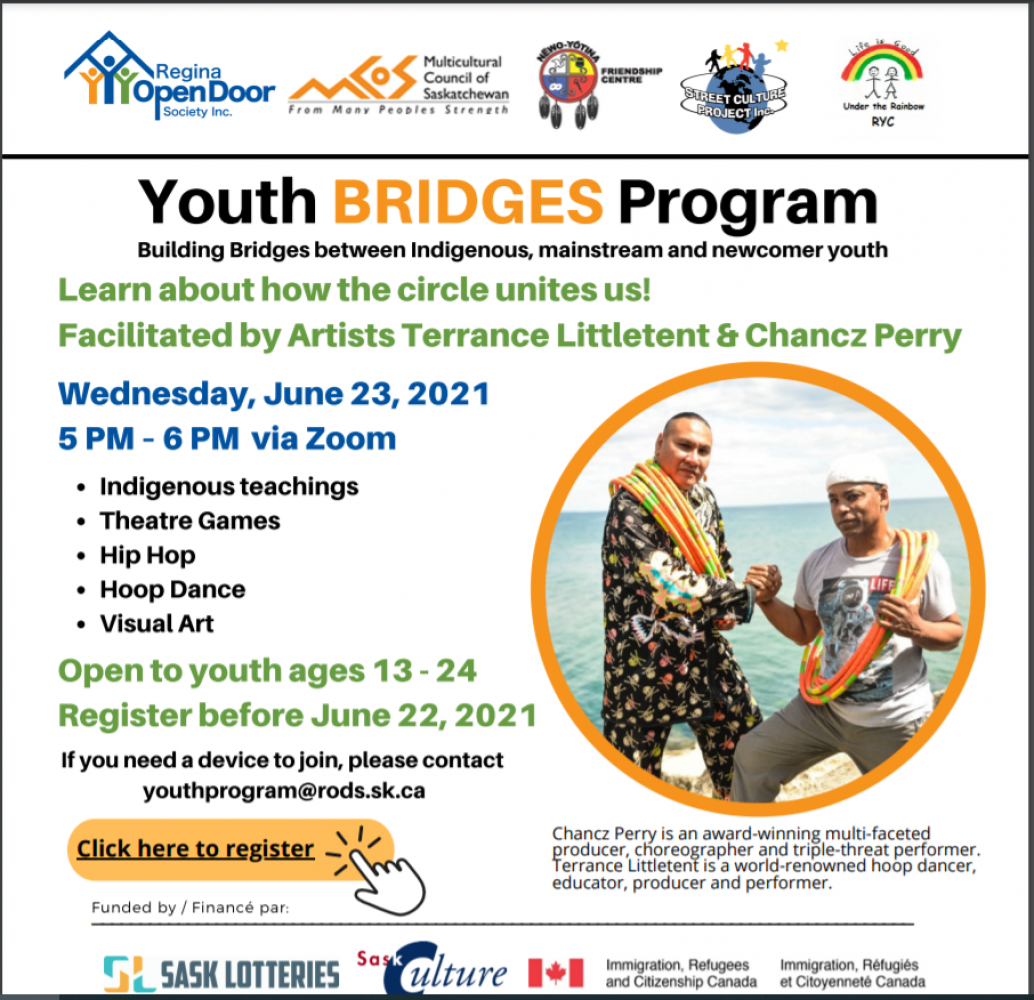 Youth BRIDGES session for June 23, 2021!
The aim of this program is to build bridges between Newcomer, Mainstream and Indigenous youth, as they learn about Indigenous culture and history.
This program is open to youth ages 13 – 24.
June 23, 2021 from 5:00 pm - 6:00 pm via ZOOM.
This session will be facilitated by Chancz Perry. Chancz Perry is an award-winning multi-faceted producer, choreographer and triple-threat performer. Terrance Littletent is a world-renowned hoop dancer, educator, producer and performer.
Register before June 22, 2021!
You can register here: https://rods.sk.ca/youth-bridges-registration-form
You can also register using the poster, here:
If you need a device to join, please contact [email protected]
If you have any questions about this program, please contact Zainabu by email: [email protected] or call: 306-550–1839.
BRIDGES is hosted by Regina Open Door Society (RODS), the Welcoming Community for Newcomers (WCN) Youth Program, which partnered with Multicultural Council of Saskatchewan, Friendship Center, Rainbow Youth and Street Culture to deliver this program.
---