Updated Vaccine Information - Apr. 27th, 2021
---
---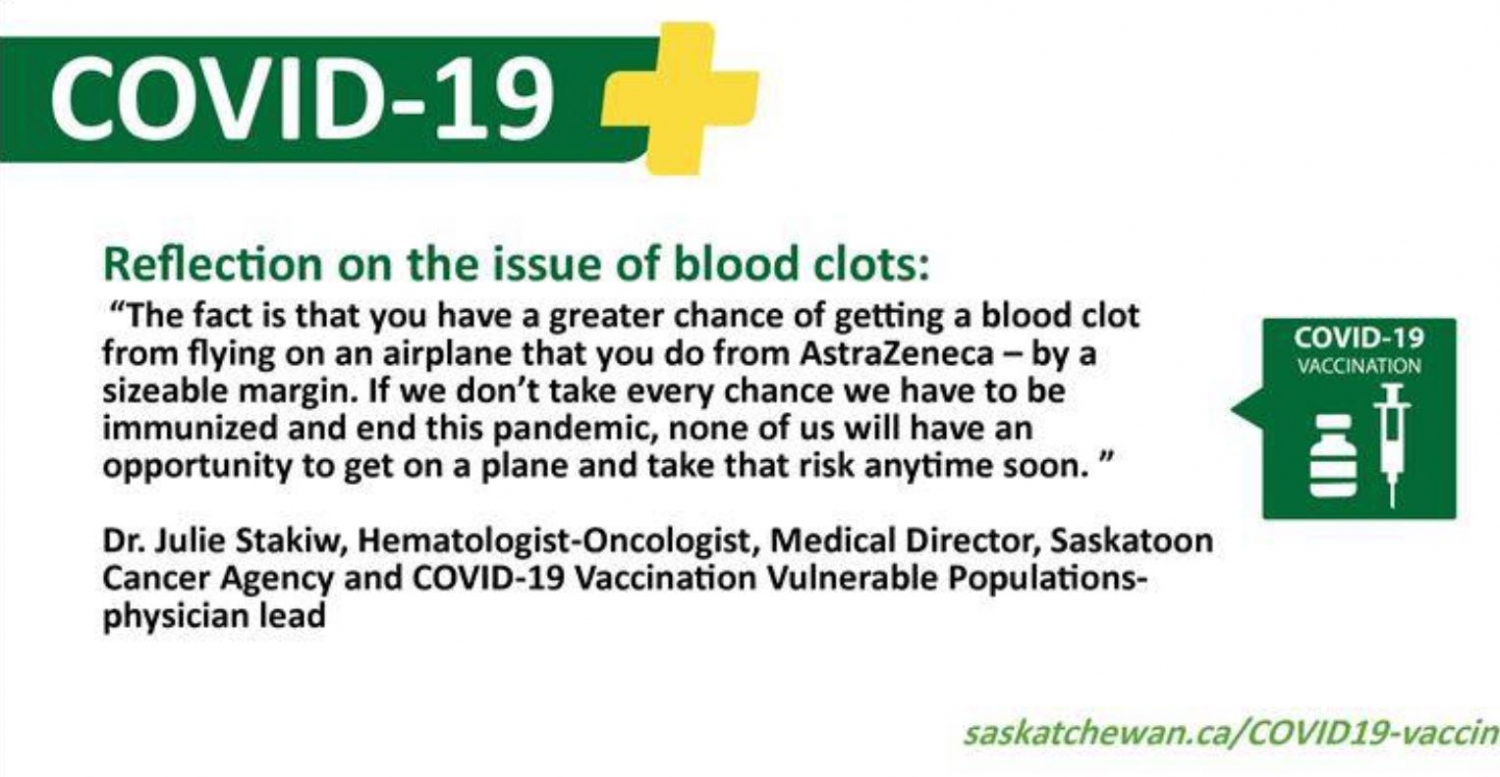 Getting vaccinated is one of the best ways to protect against COVID-19 and our best chance of getting back to "normal" life!
Right now anyone who is 44 years or older can receive their vaccine!
There are three ways to get vaccinated:
Book online at

https://www.saskatchewan.ca/COVID-19-vaccine



Call 1-833-727-5829 (the call centre is open 8am - 11pm every day of the week).





Go to a drive-thru or walk-in site (locations and other details are available

here).

When you book online or call, you will be asked for:
First and last name

Date of birth

Health card number

Email address or a phone number that can receive text messages

You can also book for someone else. You will need to provide:
First and last name of the person being booked

Their date of birth

Their health card number

Their email address or phone number that can receive text messages



If you do not have a valid health card, cell phone and/or email address,
call 1-833-727-5829 to book your appointment.
When you go to your appointment:
Bring your health card and cell phone (if you have one).

Wear a short-sleeved shirt.

You will be required to wear a mask at all times.

You will be asked to clean your hands when you enter.

It is important to maintain a physical distance of at least 6 feet from others - except those you live with.

Arrive 5 minutes early and expect to stay 15 minutes after your vaccine.

You can bring one person with you for support.
---