New Program for Parents of Preschool Children - HIPPY Program - Starting this Fall
---
---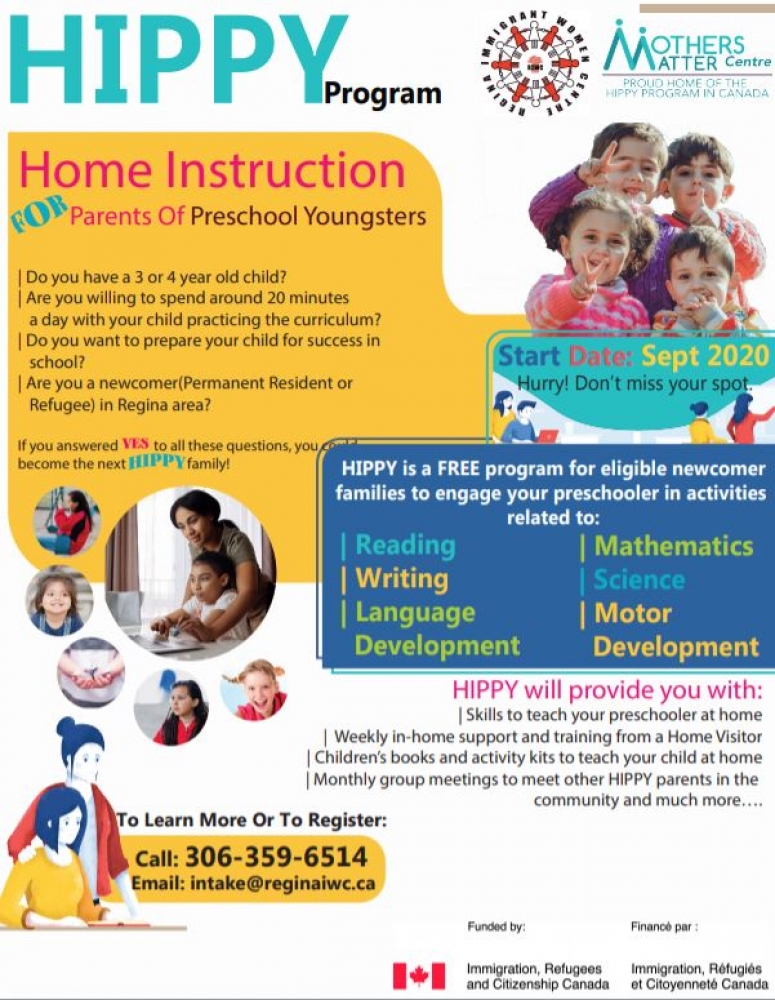 The HIPPY program (Home Instruction for Parents Of Preschool Youngsters)
is a new program, offered at the Regina Immigrant Women Centre.
This program provides a free preschool program to newcomer families (Permanent Residents and Refugees), especially those living in social isolation and those who cannot afford preschool.
Preschool programs are for children aged 3-4 years old and are meant to help prepare the child for a successful entry into formal school (kindergarten).
Participating in the HIPPY Program will provide you with:
skills to teach your preschool-aged child at home


weekly in-home support and training from a Home Visitor (Regina Immigrant Women Centre staff member)


children's books and activity kits to teach your child at home


monthly group meetings to meet other HIPPY parents in the community



and much more...
Registration is ongoing for this program, which will begin in September, 2020.
To register or learn more about the program, call 306-359-6514 or email [email protected]
---