Finding Career Success as a Canadian Newcomer - Webinar - May 4th
---
---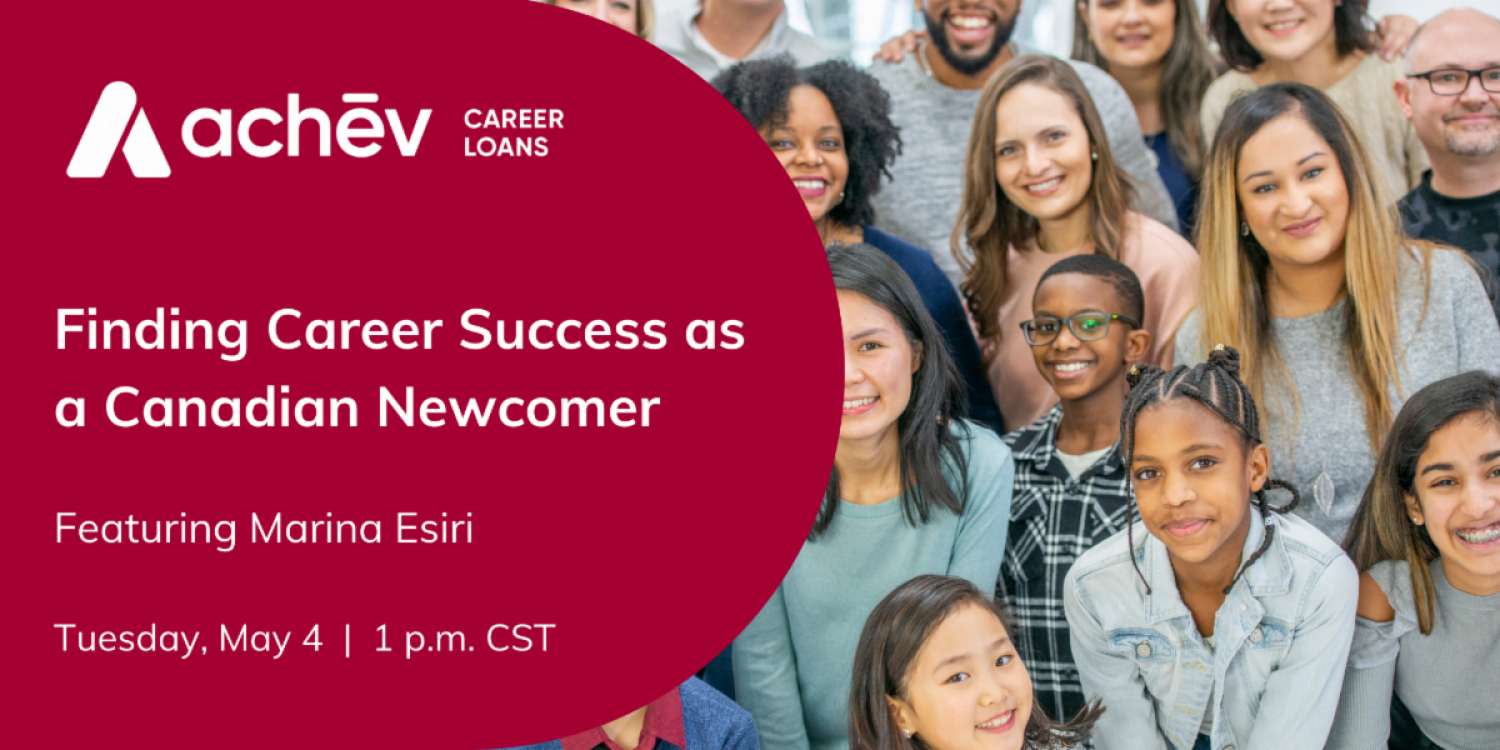 Achev Career Loans invites you to attend a webinar for newcomers
on Tuesday, May 4th, featuring a Guest Speaker from Saskatchewan
Marina is a newcomer in Saskatchewan who has found success in balancing her family, career, and a YouTube channel! Hear about her personal experiences and thoughts on how newcomers can succeed in their Canadian careers.
Date: Tuesday, May 4th, 2021
Time: 1:00pm (SK time)
Location: Online
Cost: Free
To Register: https://www.eventbrite.ca/e/finding-career-success-as-a-canadian-newcomer-registration-150245186397?aff=newsletter
* Please note that this webinar is intended for internationally trained individuals in Saskatchewan and Alberta.
---