Youth Program: Building Bridges Between Indigenous, Mainstream and Newcomer Youth
---
---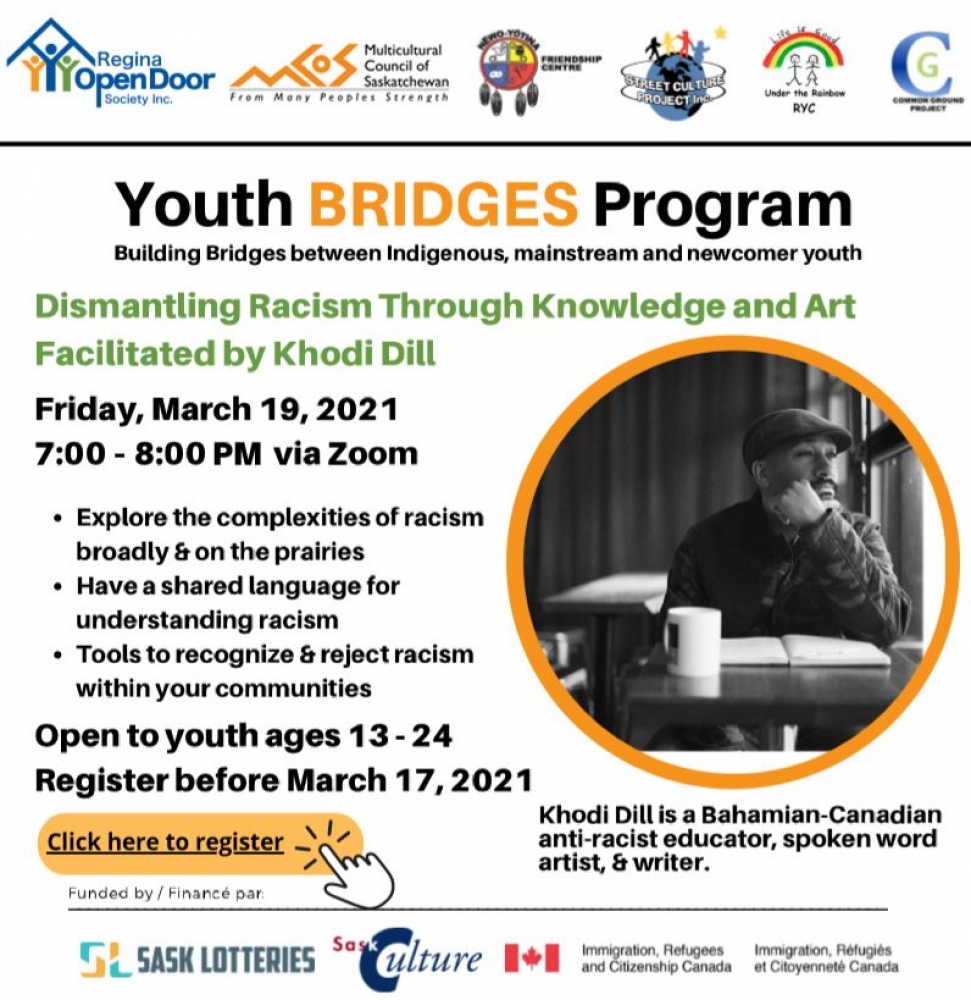 Youth BRIDGES is a free program for youth ages 13 - 24.
The aim of this program is to build bridges between Newcomer, Mainstream and Indigenous youth
The session will be delivered on
Friday March 19, 7:00PM – 8:00PM via ZOOM.
The theme is Dismantling Racism Through Knowledge and Art and the facilitator is Khodi Dill, a Canadian anti–racist educator, spoken word artist and a writer.
Interested participants must register before Wednesday, March 17th.
This program is the result of a partnership between the Welcoming Community for Newcomers (WCN) – Youth Program, Multicultural Council of Saskatchewan, Friendship Center, Rainbow Youth and Street Culture to deliver this program.
---