Ukrainian Food To Take Home - Spring Free from Racism Fundraiser
---
---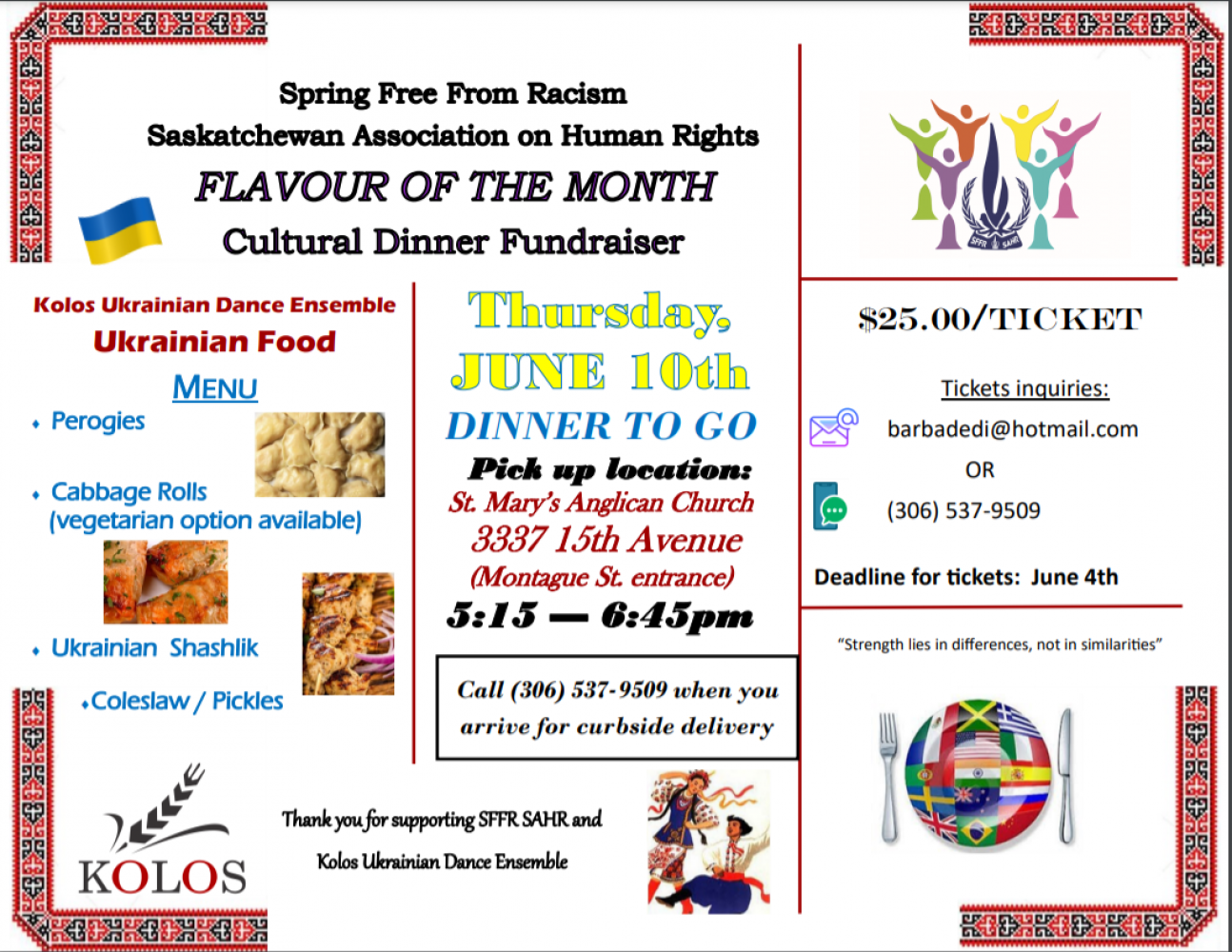 During Covid, many cultural groups have been unable to meet, but still have expenses. Spring Free From Racism has found a way to support cultural groups - and YOU get a delicious ethnic meal to take home and enjoy!
This month the donations will go to the Kolos Ukrainian Dancers.
Cost - $25/plate (There is a vegetarian option)
The meal is Thursday, June 10, 2021
Deadline to buy tickets - 12:00 Midnight Friday, June 4, 2021
Payment can be made by cash or e-transfer to [email protected] or by cheque to SFFR (Spring Free From Racism).
When you buy a ticket, you will be given a ticket number.
On June 10, go to pick up your meals at:
St. Mary's Anglican Church 3337 – 15th Avenue (Montague Street entrance)
between 5:15 pm and 6:45 pm.
When you arrive

at the fundraiser, call Barb at 306-537-9509.

Tell her your ticket number.

Someone will bring your meals out to the car.
Go home and enjoy your taste of the Ukraine!
---