Panel Discussion About The Impact of Canada's 2021-2023 Immigration Plan - Jan. 14th
---
---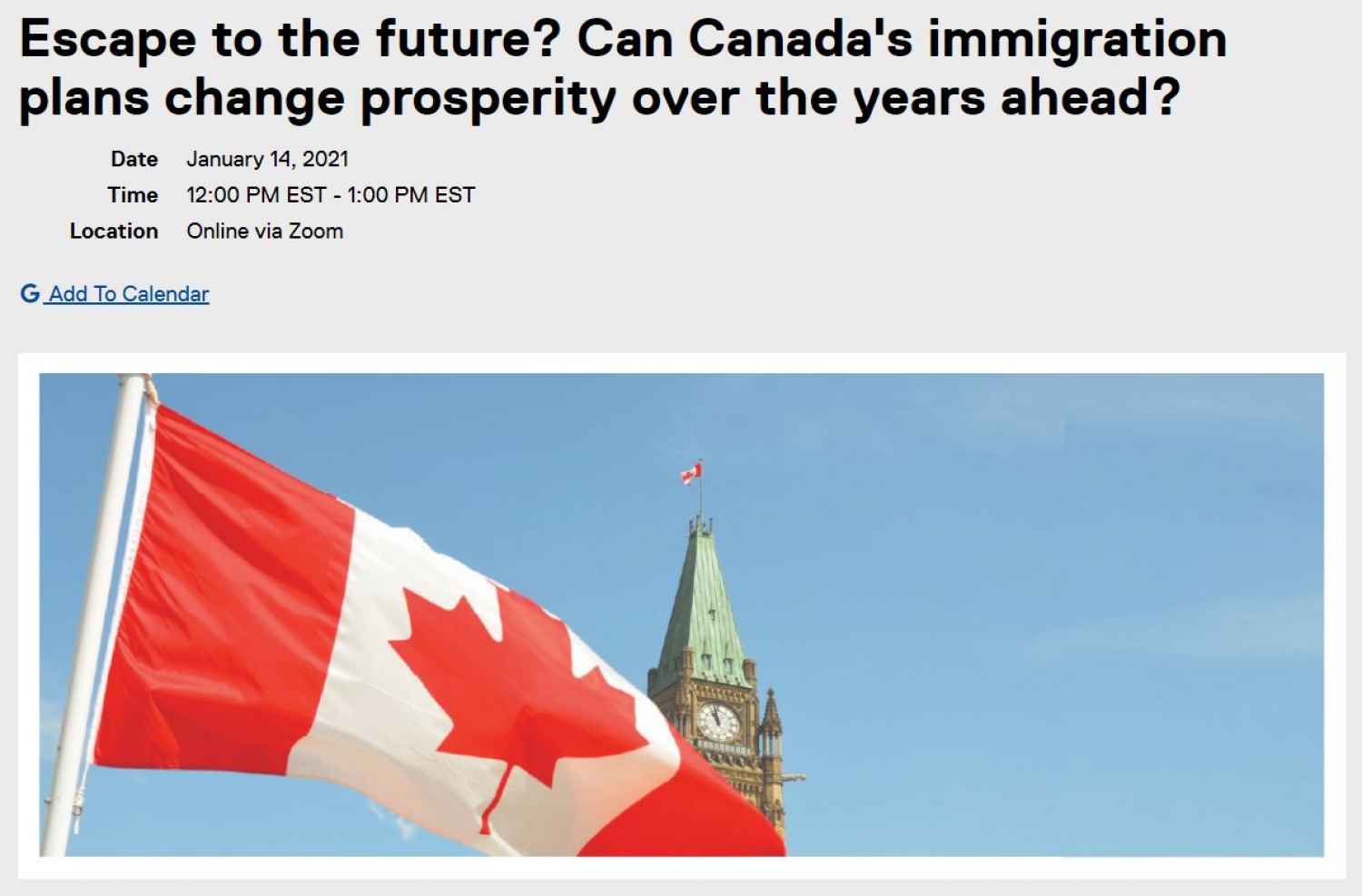 Hear from experts as they examine the evidence and arguments of how Canada's immigration plan will affect the years ahead.
Date: January 14, 2021
Time: 11:00 AM - 12:00 PM (CST)
In fall 2020, the Government of Canada announced, a new plan to increase immigration targets for the period 2021-2023 to more than 1.2 million people instead of the original 1 million planned for 2020-2022.
The increase is driven largely by the need to make up for lost immigration during the COVID-19 pandemic and to provide economic stimulus in the pandemic aftermath. Approximately 60% of new admissions are expected to come from the economic class of skilled workers.
The academic community is divided on whether or not a sudden surge in migrant intake will lead to the desired outcome. Will the increase in levels result in simply a signal to the business community that more immigrants mean more consumers? Or will the plan have a multiplier effect and where more migrants will lead to more work and funding for the settlement sector, more people buying and renting homes, etc?
To attend this online session, register here https://www.eventbrite.ca/e/webinar-escape-to-the-future-canadas-immigration-plan-for-2021-2023-tickets-131492976031
---