Online Coding Course based in Regina - Scholarships Available!
---
---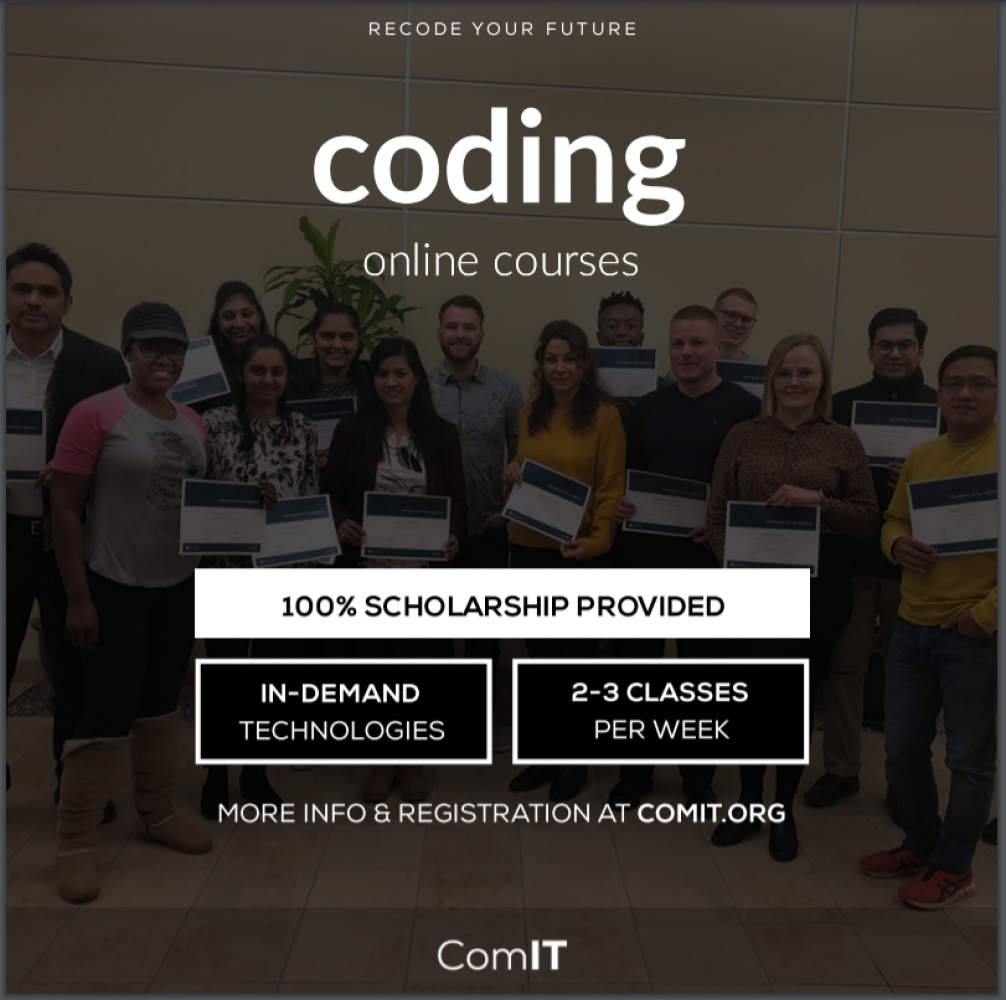 ComIT has an Online Coding Course starting in September. The course is based in Regina, and content takes Regina employer needs into account.
There are 30 scholarships available that cover all of the costs associated with the training.
For more information, visit comit.org/students There you can find FAQs, more information about the whole process and the registration form!
Interested applicants can apply for a scholarship at comit.org/application
ComIT is a registered charity that offers 3 month part-time courses to people who are interested in a career in IT and are experiencing difficulties finding a job. comit.org
Students will study about 8 hours/week in person and be required to do considerable homework. Classes will teach basic logic required to code and coding languages such as Java, .Net, React, among others.
The topic of the course offered is determined by job openings in the local area.
Soft skills and help with networking are also included in the program.

Students must provide their own laptop.
Students will have to create a piece of software as a final project and proof of the skills they have learned.
Upon graduation, students are expected to apply for jobs and develop a network, in addition to any help ComIT can provide in contacting employers who are open to interviewing recent graduates.
Requirements:
- Legally entitled to work in Canada
- Situation of unemployment or underemployment
- Not able to financially afford other types of training
- Secondary school completed
- Interest in pursuing a career in IT
- Between 18 and 40 years old
- Technical orientation
- Motivation and perseverance
- Commitment and responsibility
---