International Women's Day Online Panel Discussion - This Sunday - March 7th!
---
---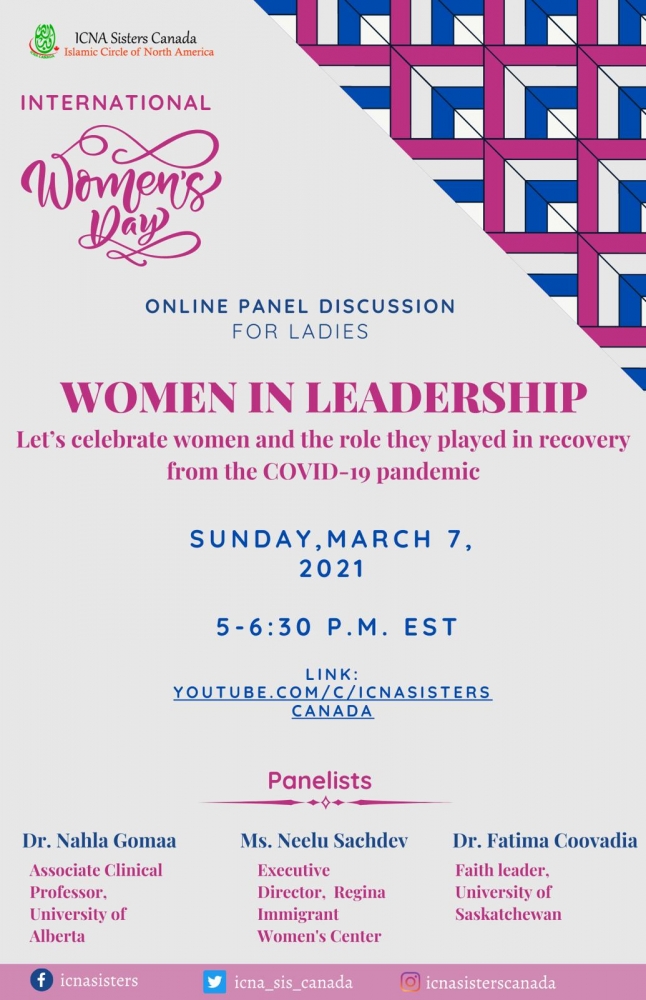 ICNA Sisters Canada invite you to attend this online panel discussion, celebrating women and the role they played in recovery from the COVID-19 pandemic.
This panel is being provided as part of International Women's Day celebrations and will feature 3 successful women in leadership roles, 2 of which are located in Saskatchewan and 1 from Alberta.
Date:
Sunday, March 7th, 2021
Time:
4:00pm - 5:30pm (Saskatchewan time)
Link to Attend:
https://www.youtube.com/icnasisterscanada
*Further details are available in the above poster*
---