Free Outdoor Family-Friendly Performance - Theatre in the Park in Regina Thursday Aug 5 and Sunday August 8!
---
---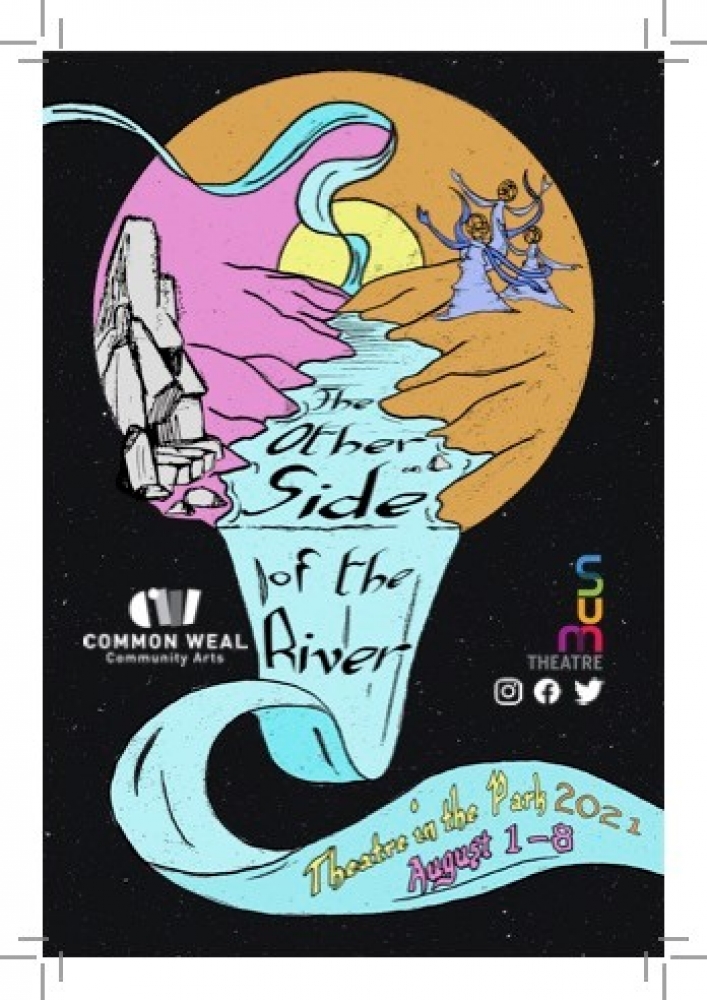 There is a FREE, outdoor, family-friendly performance happening in Regina THIS WEEK! And it features giant puppets!
The show is called The Other Side of The River - an original, outdoor, musical performance brought to you by Sum Theatre and Common Weal Community Arts. A family friendly rock opera about two sides of the same river, based on a story by Yvette Nolan, it was created in response to Indigenous Lives Matter, Black Lives Matter and the international movement towards racial equity and anti-racism. The Other Side of the River transports the audience on a joyful journey to a place they never expected to be.
To read more about this show, read the Leader Post's article here.
It has been touring in parks in Saskatoon for the last month and this week it is in Regina!
Sum Theatre is collaborating with Regina Open Door Society - Welcoming Community for Newcomers (WCN) Youth Program this summer to bring their Youth Engagement Series to newcomer youth clients. This drama program is running parallel with Sum Theatre's Theatre in the Park project.
Theatre in the Park is Sum Theatre's flagship project, having reached an audience of over 47, 000 in its 8 year existence. This summer, Sum Theatre has expanded their programming to Regina, bringing both their show and Youth Engagement Series to our city. Through these initiatives, Sum Theatre will address anti-racist action through theatre, creating opportunities for our youth to find connection, while building community and understanding.
The show will be presented at these parks:
Harbour Landing on Thursday, August 5 (Fairchild Park) 6:30 pm AND 7:30 pm
Glencairn on Sunday, August 8 (Glencairn Park) 6:30 pm AND 7:30 pm
You can book your FREE tickets here. You MUST book a ticket to attend! Please wear masks. You will be shown where to sit when you arrive, after you go to the ticket booth. Please arrive AT LEAST 15 minutes early!
***ANNOUNCEMENT: An extra special online offering of the show will be available on August 8th at 6:30 or 7:30pm. Sum Theatre is pleased to present The Other Side of the River livestreamed straight from Glencairn Park in Regina.***
As part of the 2021 Theatre in the Park production of The Other Side of the River, Sum Theatre worked with local language keepers to tell their story in 11 different languages!
Arabic, ASL, French, Ijbo, Lakota, Pidgin English, Saulteaux, Twi, Ukrainian, Vietnamese, Yoruba.
Watch on this page or the YouTube channel.
For an up to date full show schedule and more information visit Sum Theatre's website.
---