Free Lunch Hour Seminar - Growing Prairie Hardy Fruit Trees
---
---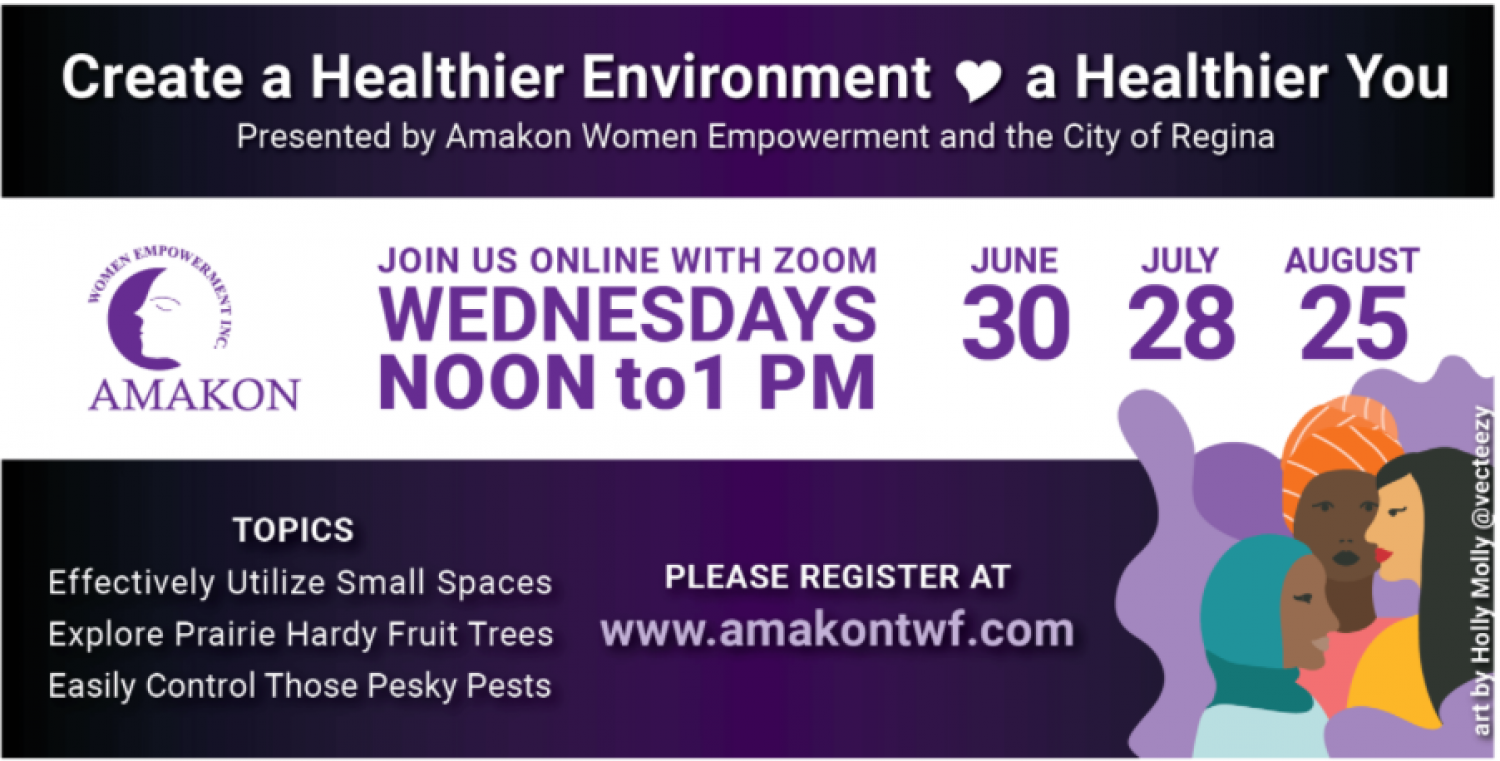 Have you ever tried to grow fruits such as Saskatoon berries, blueberries, cherries, plums, etc., and they didn't produce as you had hoped?
This will be an opportunity for you to learn from expert horticulturalists from the City of Regina. They will explain why your efforts were not rewarded and what you can do differently to achieve your desired goals.
Wednesday July 28
12:00 noon to 1:00 pm
Register: www.amakontwf.com
Sponsored by: Amakon Women Empowerment Inc.
Amakon Women Empowerment Inc., is a Registered Charity focused on promoting women's success by providing disadvantaged and racialized women and girls access to success-enhancing tools. Our tool of focus at this time are computer access and skills (for at-risk, pregnant and parenting High School girls), Free computer skills training for disadvantaged women and female newcomers to Canada, Promoting senior mental health by teaching them to increase connection through social media, and Pertinent Educational Information at our free Lunch hour Seminars.
---