February is Black History Month! Canadian Race Relations Foundation (CCRF) has many resources available to learn more!
---
---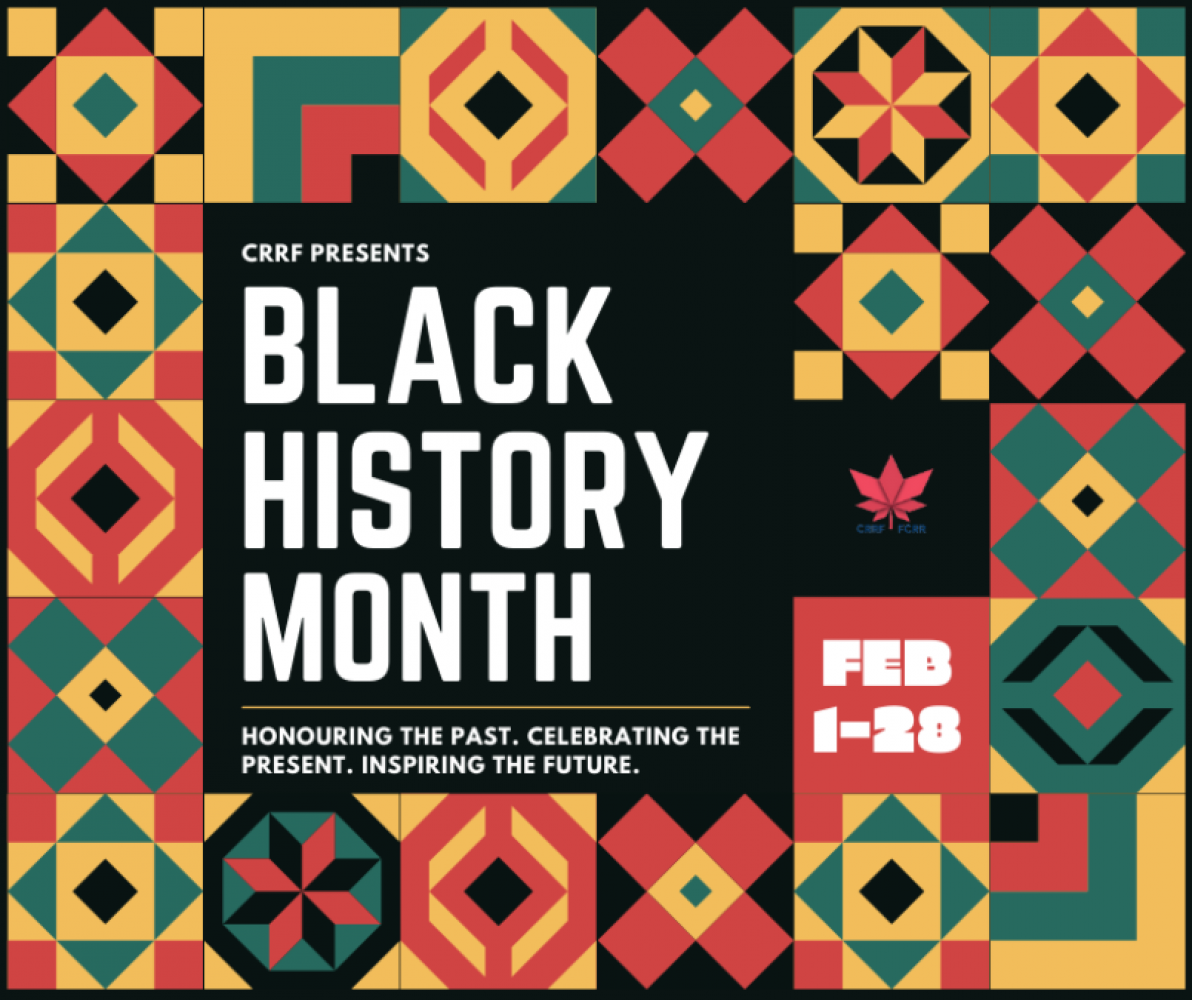 Each year in February, Canada honours Black History Month to celebrate the achievements of Black Canadians, recognizing the central role of the Black Canadian community in Canada's history and highlighting the importance of racial justice, diversity and inclusion, and equity.
CRRF's social media channels will feature quizzes, book recommendations, and information on 28 exceptional Black Canadians throughout February. They will also feature the work of dynamic Black-led community organizations.
Join CCRF for what will be an inspiring and educational February.
https://www.crrf-fcrr.ca/en/
https://www.facebook.com/FCRRCRRF/

Subscribe to the Newsletter here


New funding available:
The Government of Canada has announced a Call for Concepts for a $200-million Black-led Philanthropic Endowment Fund. The Fund is led by and for Black communities and is dedicated to supporting Black-led organizations serving youth and social initiatives. The Government is inviting Black-led organizations, charities, and interested Canadians to participate in this call. Deadline for applying is Feb 28, 2022
Click here for more information!
---