Employers! Participate in a Virtual Career Fair at NO COST to You! Find the Employees You've Been Looking For! Friday Feb 4, 2022
---
---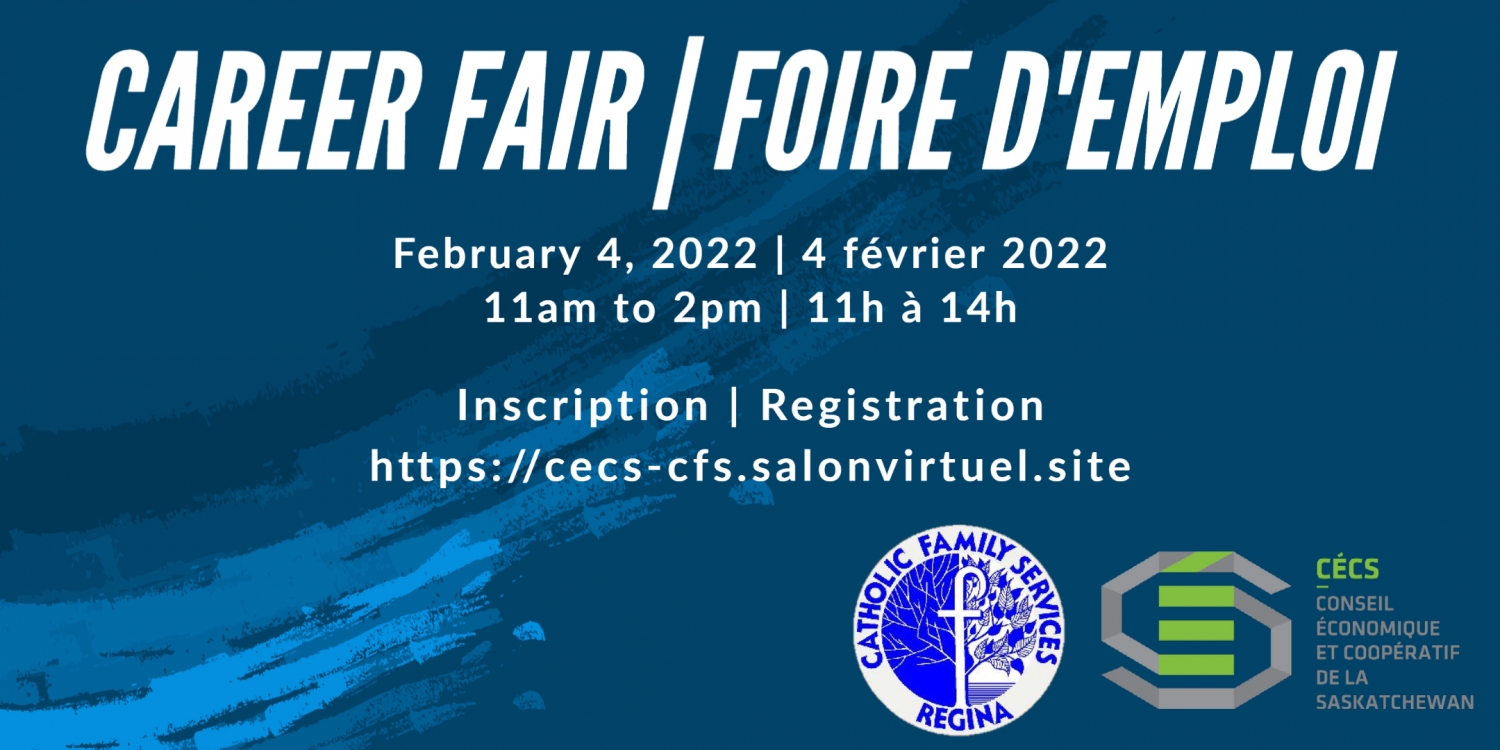 Attention Employers: CECS and CFS Regina invite you and your organization to be part of a free online Career Fair. Those looking for work - registration form below!

CECS and CFS Regina are partnering to organize a free virtual career fair. Employers are welcome to participate at no cost.
When: Friday, February 4th from 11 am to 2 pm.

Who: Employers and local businesses currently looking to fill full time/part time/seasonal positions with individuals of relevant work experience.
Goal: to provide a career fair to help newcomers and the community during this tough time.
What next? Once your business is registered, you will be given more details about the online platform. Your business/organization will also be included in all future promotional pieces for the event.
CECS and CFS Regina greatly value your partnership and look forward to connecting with you for this event.
Contact Kavan: [email protected] or Papi: [email protected] to register as an employer. They will be happy to answer your questions!
Employers Register here: https://cecs-cfs.salonvirtuel.site/formulaire-dinscription-employeurs/


Are you looking for a job or career?
If you are interested in participating in the Career Fair, you can register here: https://cecs-cfs.salonvirtuel.site
Only those eligible to work in Canada can participate in the Virtual Fair. Your application will be validated and if you are eligible to participate. You will be sent access to the Virtual Job Fair by February 3, 2022.
If you have any questions, contact Kavan: [email protected] or Papi: [email protected]
---