Contest for High School and Post-Secondary Students - Apr. 4th Deadline
---
---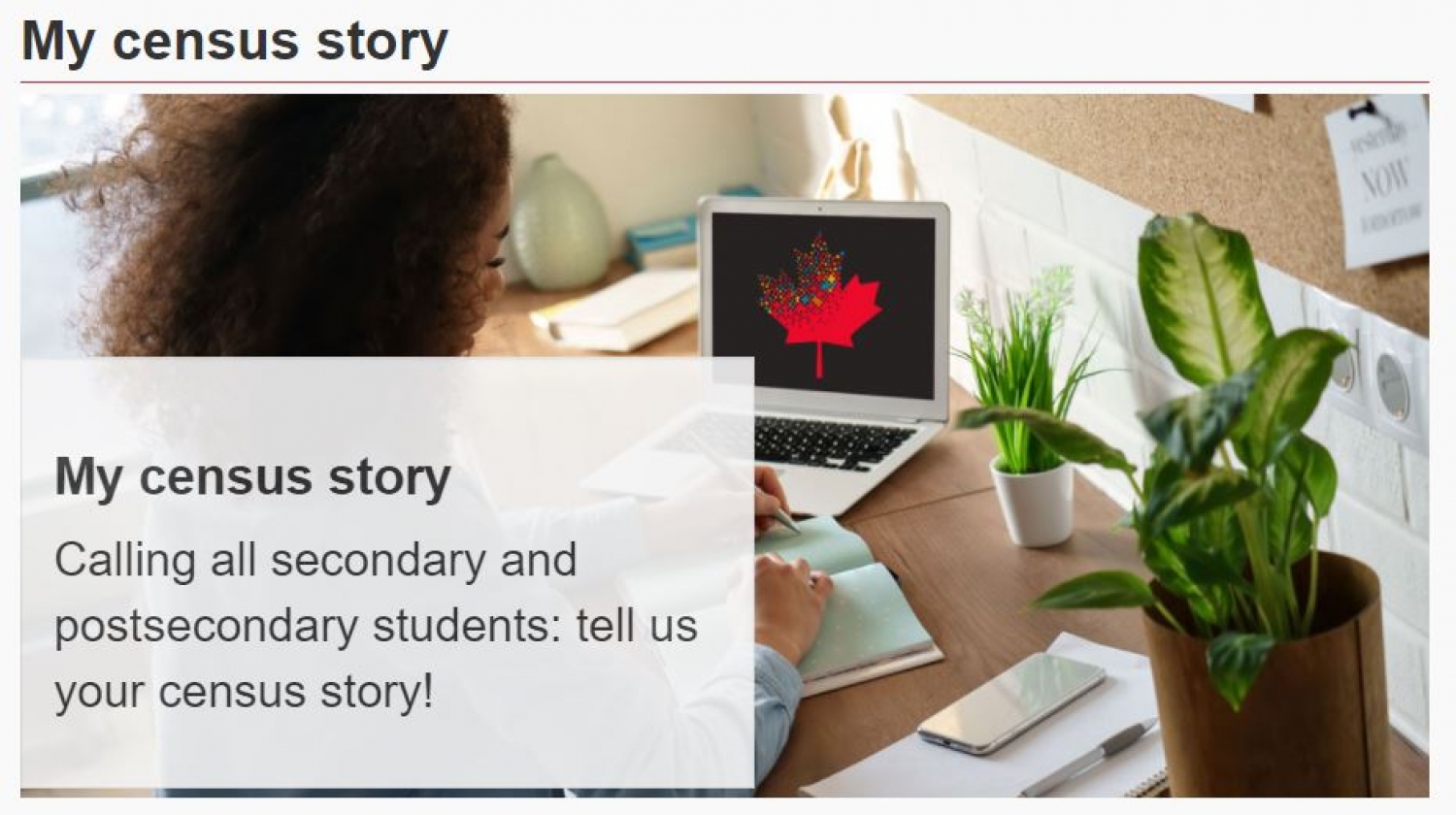 Canadians depend on information from the census to make important decisions that affect their families, their neighbourhoods and their businesses.
In particular, census data highlights Canada's changing mosaic—giving us facts about where we came from, where we are and where we are heading.
In preparation for the 2021 Census in May, the Statistical Society of Canada has partnered with Statistics Canada for the
"My census story" contest.
From now until April 4, 2021, they want to give students across the country the opportunity to be heard by asking them how they have used statistical or census data in their day-to-day life, and by inviting them to participate in a challenge to convince Canadians to complete the census.
How to participate:
Submit a video clip or a short article that addresses both of these topics in English or French:




->

How have you used statistical or census data to make everyday decisions, be it in your academic or your personal life?
-> Census challenge: How can you creatively convince Canadians to complete their census questionnaire?



Each participant is allowed to make only one submission.





The top three submissions will be announced on the "My census story" contest main page, as well as official Statistics Canada social media channels and students

will also be rewarded for their creativity and hard work with the following prizes: 1st place: $250 2nd place: $100 3rd place: $50
Deadline to Submit:
All submissions must be received no later than April 4, 2021, at 9:59 p.m., (CST).
Further information, including answers to frequently asked questions, can be found here https://www12.statcan.gc.ca/census-recensement/contest-concours/index-eng.cfm
Spread the news with the students around you and invite them to join the conversation by participating in the "My census story" contest!
Students are encouraged to make their submissions as creative as possible!
---