Artists and Storytellers: Call for Submissions for the 2023 Threads Virtual Conference - Cultural Conversations
---
---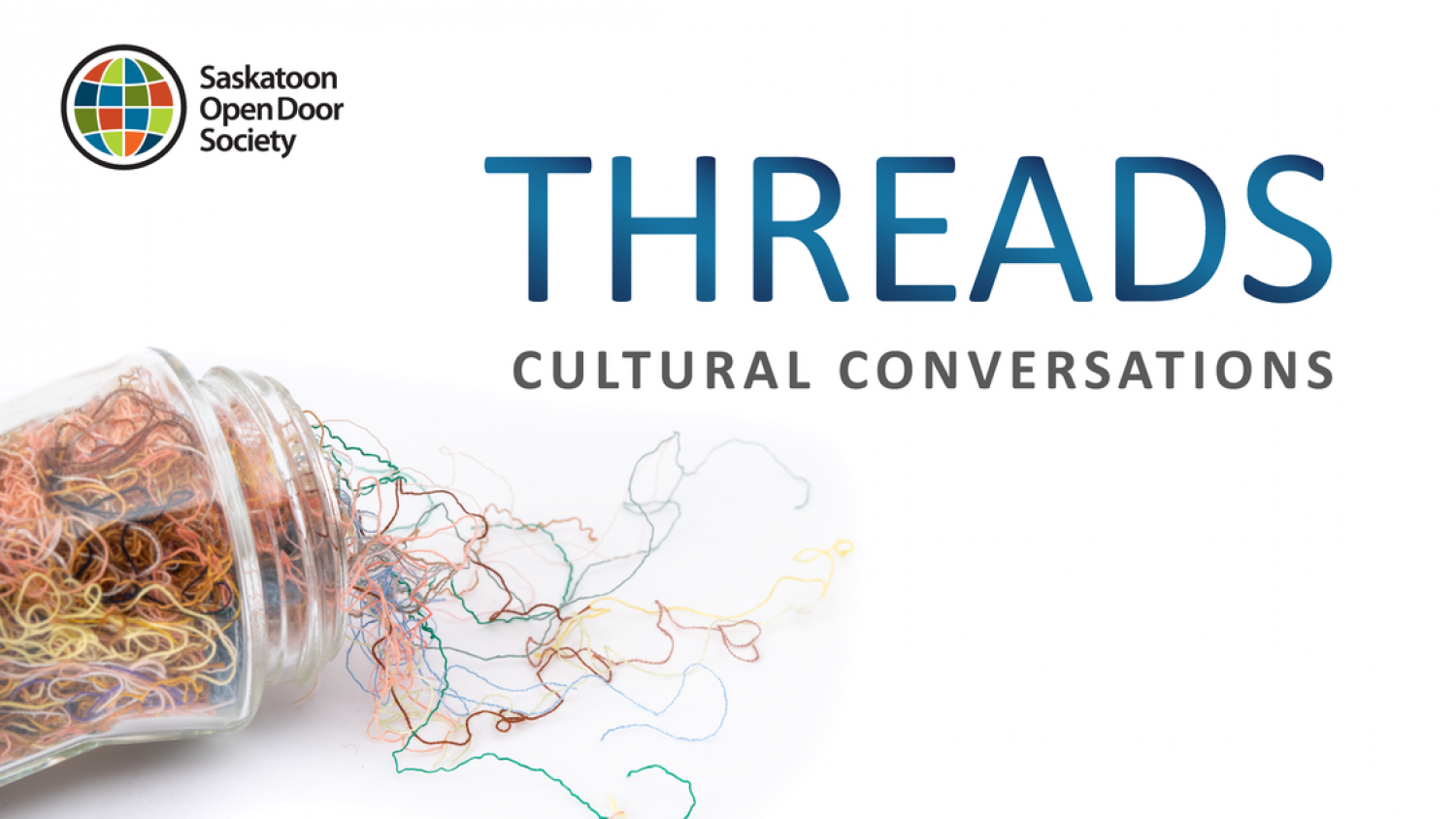 Saskatoon Open Door Society (SODS) - Invitation for Submissions; welcomes artists in all disciplines and speakers from all fields to be part of the next Threads: Cultural Conversations.
Hosted by the Cultural Bridging Unit of the Saskatoon Open Door Society, Threads: Cultural Conversations is a diverse event in both its representation and its execution. Part academic conference, part artistic celebration, and part sharing circle, Threads strives to unite all peoples through storytelling, knowledge sharing and creativity.
Launched in 2021, Threads is a two-day virtual event that brings together speakers and performers from all walks of life to share their stories, insights and wisdom. Freed from racial and ethnic silos, Newcomers, Indigenous and non-Indigenous people are invited to gather online for a shared experience. Threads reminds us all that we always have more to learn about one another!
About the Threads theme for 2023: Perceiving
Perceiving explores how we see, interpret and experience the world around us. Since it relates to how we see the world and how we experience it, perceiving is always diverse and varied. Who is right? Who is wrong? Neither? Both? We perceive the world differently through our beliefs, our knowledge and the experiences that are rooted in our respective social and cultural history. And in order to get to know one another better, we need to recognize that we can perceive things from different perspectives. By doing so, we can create meaningful shared experiences.
What We Are Looking For:
ARTISTIC RESPONSES
We are seeking responses from artists of all disciplines to this year's Threads theme of 'Perceiving'. You are welcome to respond using any medium, within the following parameters:
- Please read the Threads philosophy outlined above.
- Submit a video of your response along with a transcription (if available).
- Your submission must include a short introduction explaining who you are and what your process was in creating your response.
- Videos must have a running time of 5 to 10 minutes.
- Please make sure that the orientation of your video is horizontal.
- The deadline for submission of responses is July 31, 2022.
If your response is chosen, it will be included in the Threads Library and possibly in our Threads 2023 virtual event. We will be happy to promote your work on our social media platforms and there will be a small honorarium for those whose response is selected. With this process, we hope to build relationships with artists to be included in SODS and Threads activities in the future!
Please click here to see more information, and instructions on how to submit.
---