"Welcome to Canada and Your New School" (The Newcomer's Guide to the Canadian School System)
---
---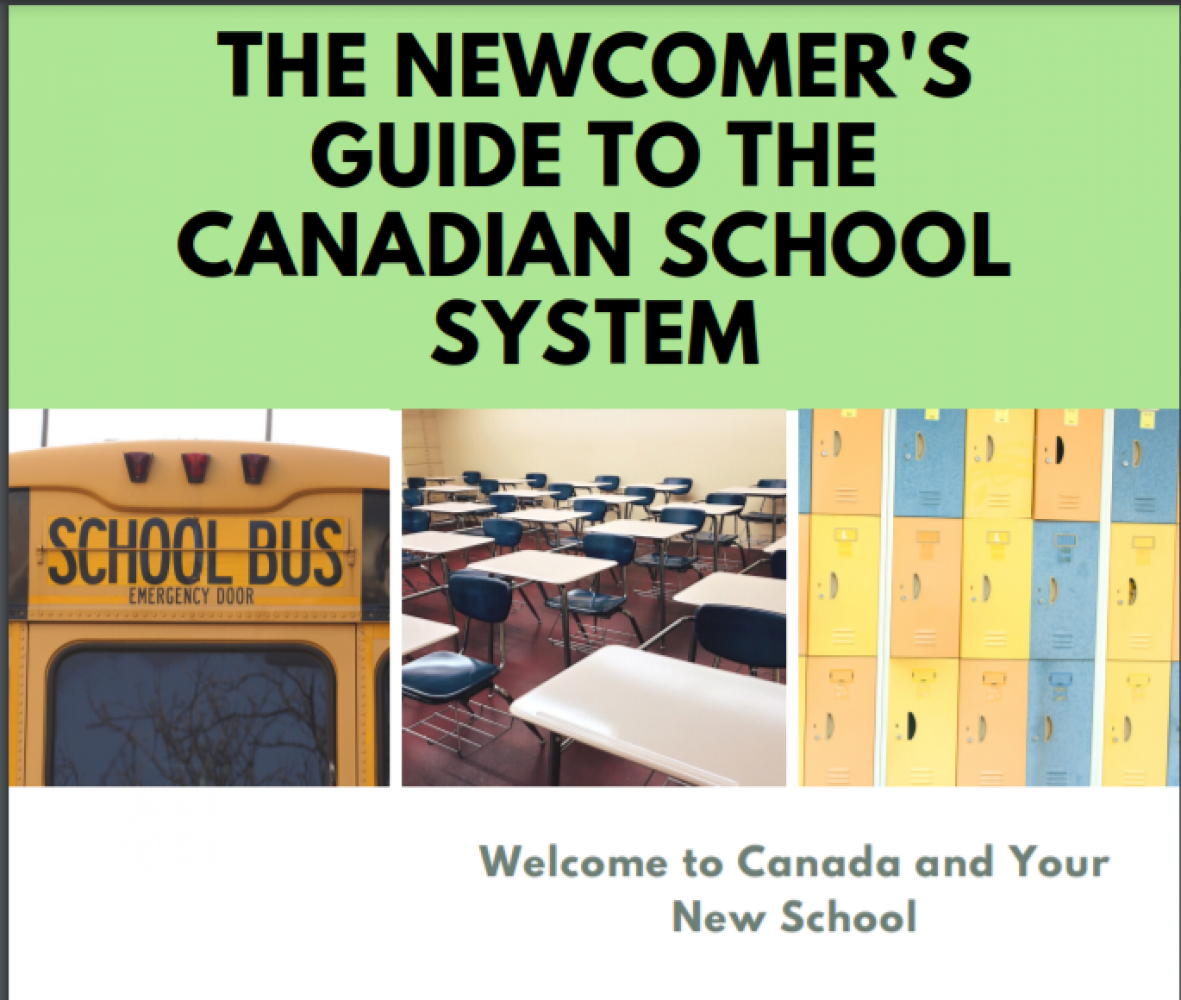 "Welcome to Canada and Your New School" (The Newcomer's Guide to the Canadian School System)

Developed by the Prairie and Northern Territories (PNT) Settlement Worker in School (SWIS) Coordinator, who is part of the Saskatchewan Settlement Umbrella (SAISIA), this guide presents newcomer families and students with important information about the public school system in Canada.

Some specific information from the Guide is below:

English as a Second Language (ESL) Teachers (pg 10)
ESL Teachers provide specialized language instruction to students who do not speak English as their first language. They assess newcomer students' language skills and design programs to meet individual language needs. ESL Teachers may design lesson plans around activities involved in daily life in Canada, and Canadian culture
Settlement Workers in Schools (SWIS) Program (pg 11)
The SWIS program is a schoolbased settlement service funded by Immigration, Refugees, and Citizenship Canada and is available in every province. Settlement
Service Providers place settlement workers in school with high numbers of newcomer students.
SWIS workers collaborate with schools, community organizations, and settlement service providers to assist newcomer students and their families settle in their school.
The goals of the SWIS program are to meet the needs of newcomer students and families and support them in receiving the services required to be successful.
Some of the objectives of the program are that students and families are knowledgeable about and connected to their school, that they are successful in their school, and that they feel supported and empowered.
How SWIS Workers Can Assist You
Help with school registration, orientation, and parent-teacher interviews

Provide important information to parents/guardians and students about school policies, expectations, rules, and extracurricular activities

Assess needs and provide referrals and connections to community resources

Increase families' involvement in the community by referring them to affordable community programs

Increase parental involvement in education and promote communication between parents and school staff

Ensure parents/guardians and students are aware of their rights and responsibilities and advocate for the




students and families

Provide culturally sensitive services and promote respect for cultural diversity within the school and community through education sessions

Collaborate with school staff and school counsellors to provide culturally competent interventions in times of crisis

Provide interpretation and translation
The SWIS Saskatchewan Website has many other resources, plus information and links to services available for parents, students and school staff. Access SWIS SK here
---