National Anti-Racism Fund has Funds to Support Local Organizations Trying to End Racism in Canada. What is Your Idea? Send in an Application!
---
---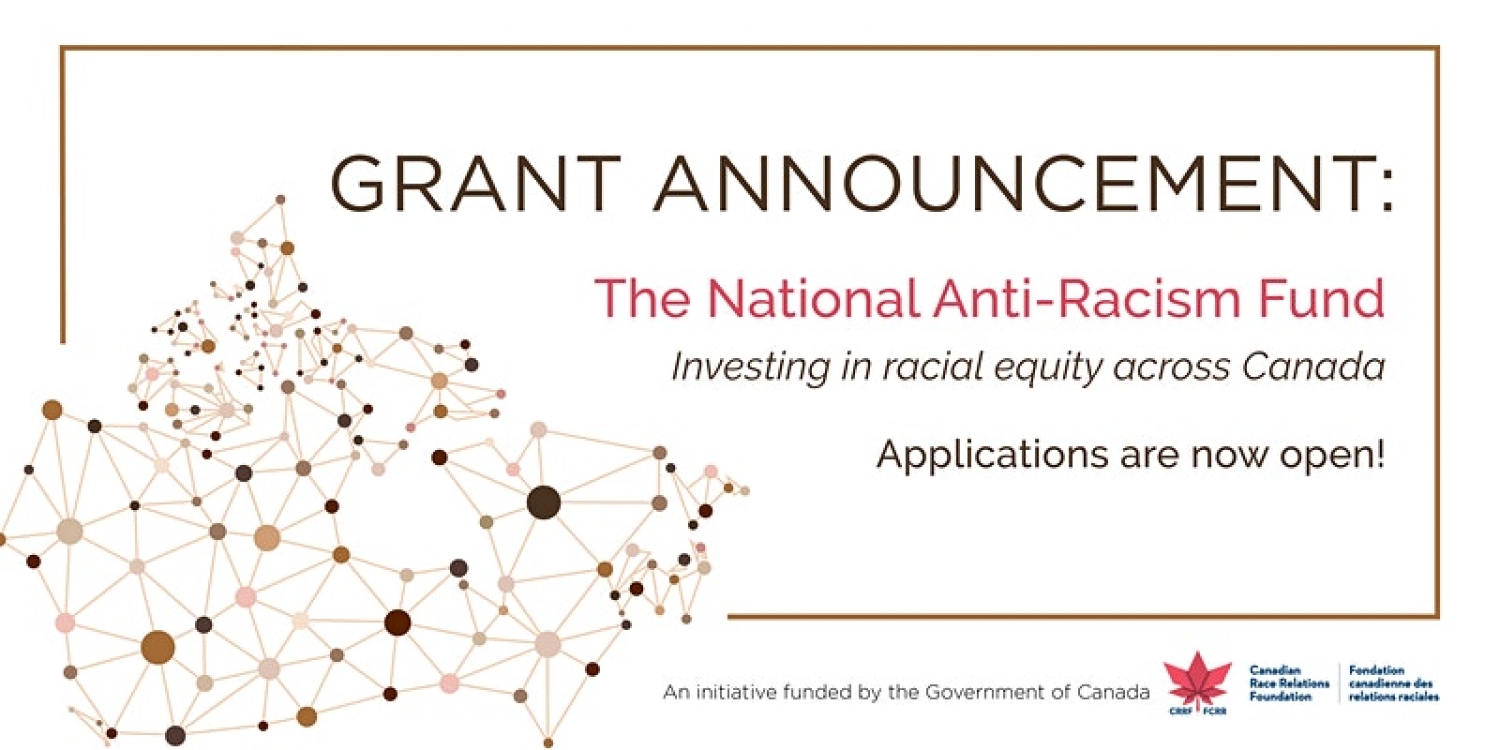 The Canadian Race Relations Foundation (CRRF) announced a $3 million fund for developing, sharing, and applying knowledge and expertise to eliminate racism and all forms of racial discrimination in Canadian society.
The National Anti-Racism Fund will support community groups and non-profit organizations that aim to:
- design events and programming to combat systemic barriers to racialized Canadians and Indigenous people,
- promote education and research,
- build public awareness on systemic racism, and
- foster intercultural community cohesion.


"We believe that community initiatives are often the catalyst for societal change," said CRRF Executive Director Mohammed Hashim. "Giving much-needed funding to community organizations who often do the heavy lifting in anti-racism movements is an essential step in making Canada more racially equitable."


The National Anti-Racism Fund will have three streams of funding, each with different criteria and different allotted amounts.
All proposed National Anti-Racism Fund projects, events, or initiatives must be completed before December 31, 2023.


Who can apply?
- Canadian registered charities
- community-based non-profit organizations
- youth groups


The CRRF will accept project-based applications between January 4 and January 21, 2022.
Grant awardees will be announced sometime in March 2022.
Sponsorship opportunities for events and youth initiatives will be ongoing until December 2022.


CRRF will host webinars to explain details of the applications process to people interested in the National Anti-Racism Fund.
- January 13 (French)
- January 19 (English)


Guidelines and Application for CCRF's Anti-Racism National Fund
Registration for Anti-Racism Fund Webinars (to get information and helpful guidance) There will be opportunity to ask questions. (Be sure to click 'View Details' and then look for the dates in the 'Select a different date' box!
---