Learn about Services and Resources Available to Individuals Living with Physical Disabilities
---
---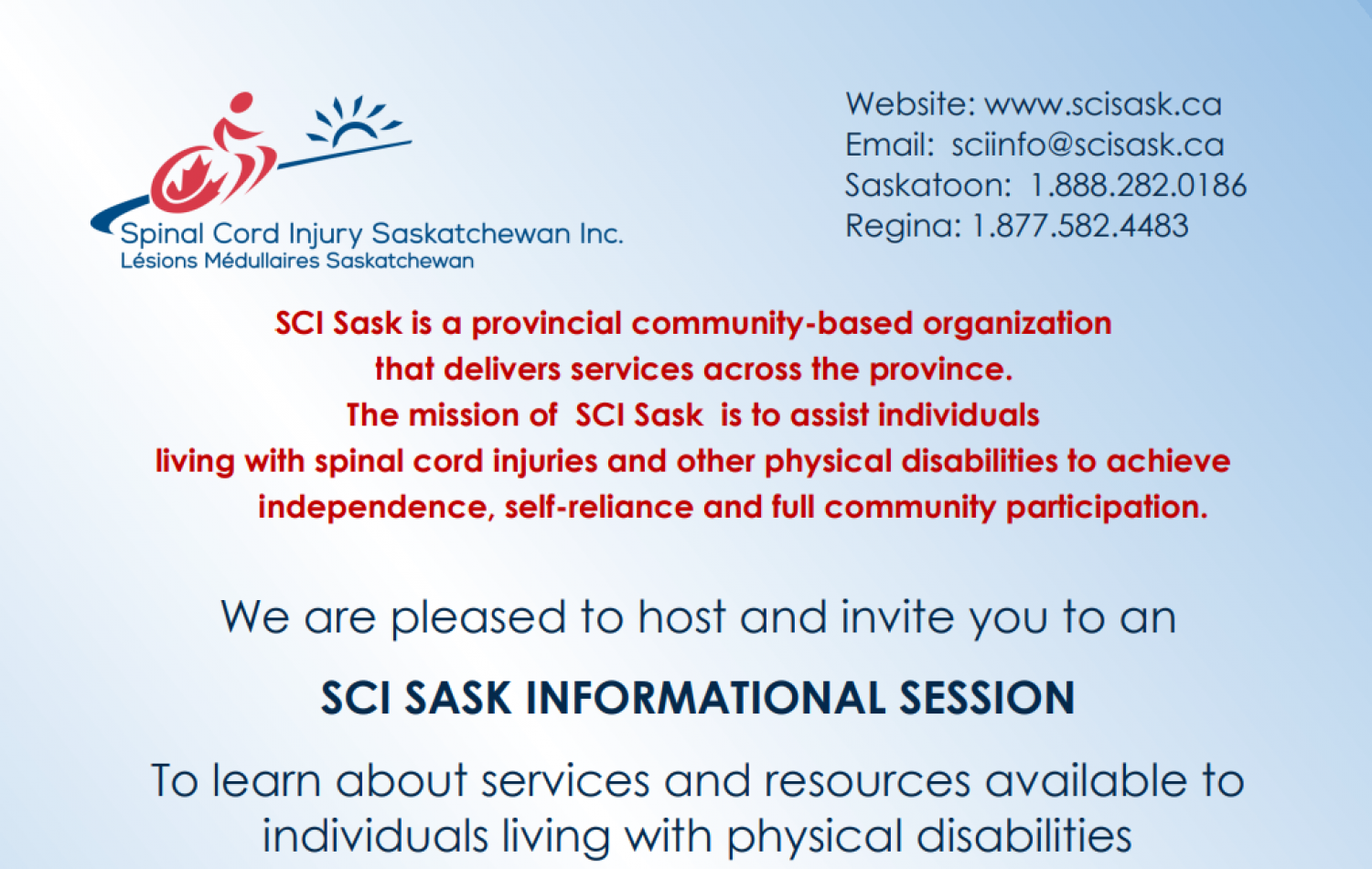 SCI Sask is a provincial community-based organization that delivers services across the province. The mission of SCI Sask is to assist individuals living with spinal cord injuries and other physical disabilities to achieve independence, self-reliance, and full community participation.
Upcoming Information Session:
Attend the upcoming SCI SASK INFORMATIONAL SESSION to learn about services and resources available to individuals living with physical disabilities.
Learn more details about the August 16th session (where, who to contact for information, etc.) here.
---