Kids' Help Phone - free, confidential - now available in Dari, Pashto, Ukrainian, Russian, Arabic, Mandarin, French and English!
---
---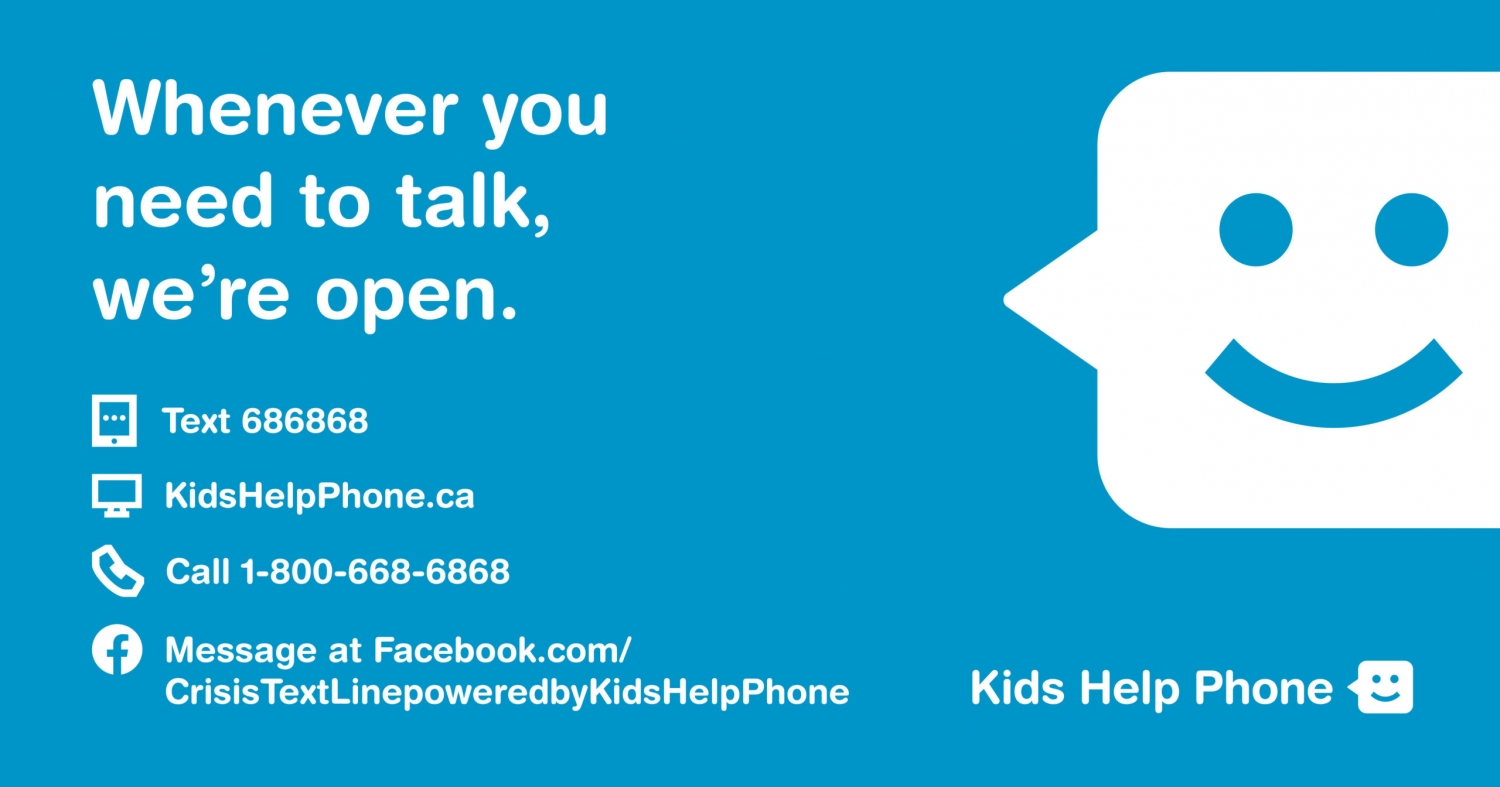 Kids Help Line is a confidential, specialized service for young people - to provide support, wellness information (physical and emotional, from professionals or peers), and has many resources available.
With many young people coming to Canada from war-torn countries recently, the Newcomer Initiatives program, that strives to increase language access in mental health, has expanded the phone counselling service (via interpretation) in 4 additional languages.
To ensure that newcomer young people affected by conflict in Afghanistan and Ukraine have access to safe and private mental health support in their preferred language, Kids Help Phone will now offer phone counselling (via interpretation) in Ukrainian, Russian, Pashto and Dari. This means young people in need of mental health support can now reach out to us in 8 languages English, French, Arabic, Mandarin, Ukrainian, Russian, Pashto and Dari.
KidsHelp hopes that this new service helps break down some of the barriers that newcomers experience in accessing mental health services as part of their settlement journey.
The Social Media Toolkits includes some basic language and images, to share further with networks or young people. Learn more at: KidsHelpPhone.ca/ MultipleLanguages
Services Available for Children and Young Perople: https://kidshelpphone.ca/
You can connect with Kids Help Phone's professional counsellors for wellness support in Ukrainian, Russian, Pashto, Dari, Mandarin, Arabic French and English.
If you'd prefer to chat with other young people about how you're feeling, you can check out the Peer-to-Peer Community at Kids Help Phone.
RiseUp is Canada's first national, 24/7, bilingual e-mental health support service for Black youth.
Whether it's self-guided tools, crisis support or a community resource database, Kids Help Phone can support you no matter where you are on your journey.
---