Financial Literacy Sessions for Women
---
---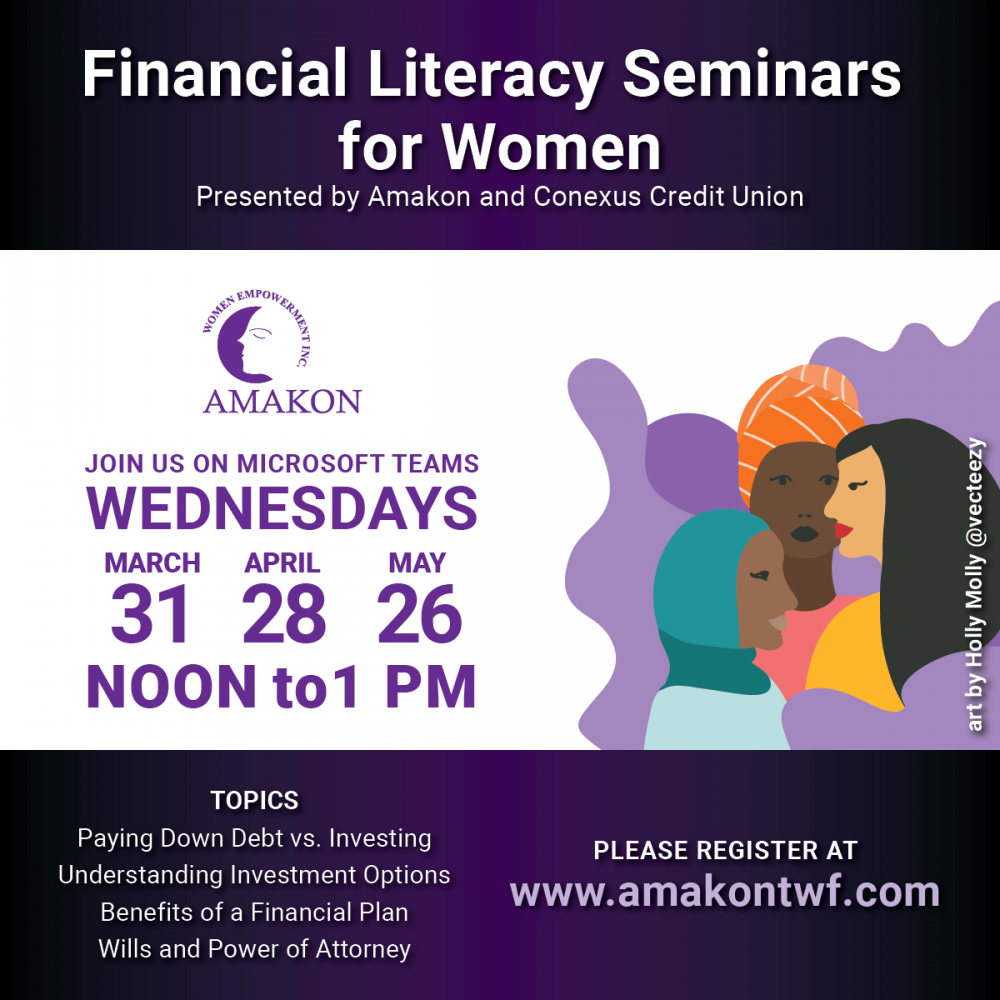 Amakon Women Empowerment Inc. and Conexus Credit Union are partnering to provide free information sessions that educate about financial topics in Canada.
Seminars will be presented by Julie Beleshinsski, a 10 year veteran with Conexus Credit Union in Financial Literacy and Education.
These sessions are free to attend and held on the last Wednesday of March, April and May.
Session Schedule:
Date: March 31, 2021
Topic: Benefits of Financial Plans - Understanding Wills & Power of Attorneys
Date: April 28, 2021
Topic: When to invest & when to pay down debts
Date: May 26, 2021
Topic: Understanding Savings Options (RRSP – TFSA & Non-Registered investments)
You must pre-register by completing the form at the bottom of this page: https://www.amakontwf.com/
*​This event will be online. You will be asked for your email and phone number, so you can be contacted if something goes wrong. Your information will NOT be provided to anyone else.
---