Community News - Latest Issue Available Now
---
---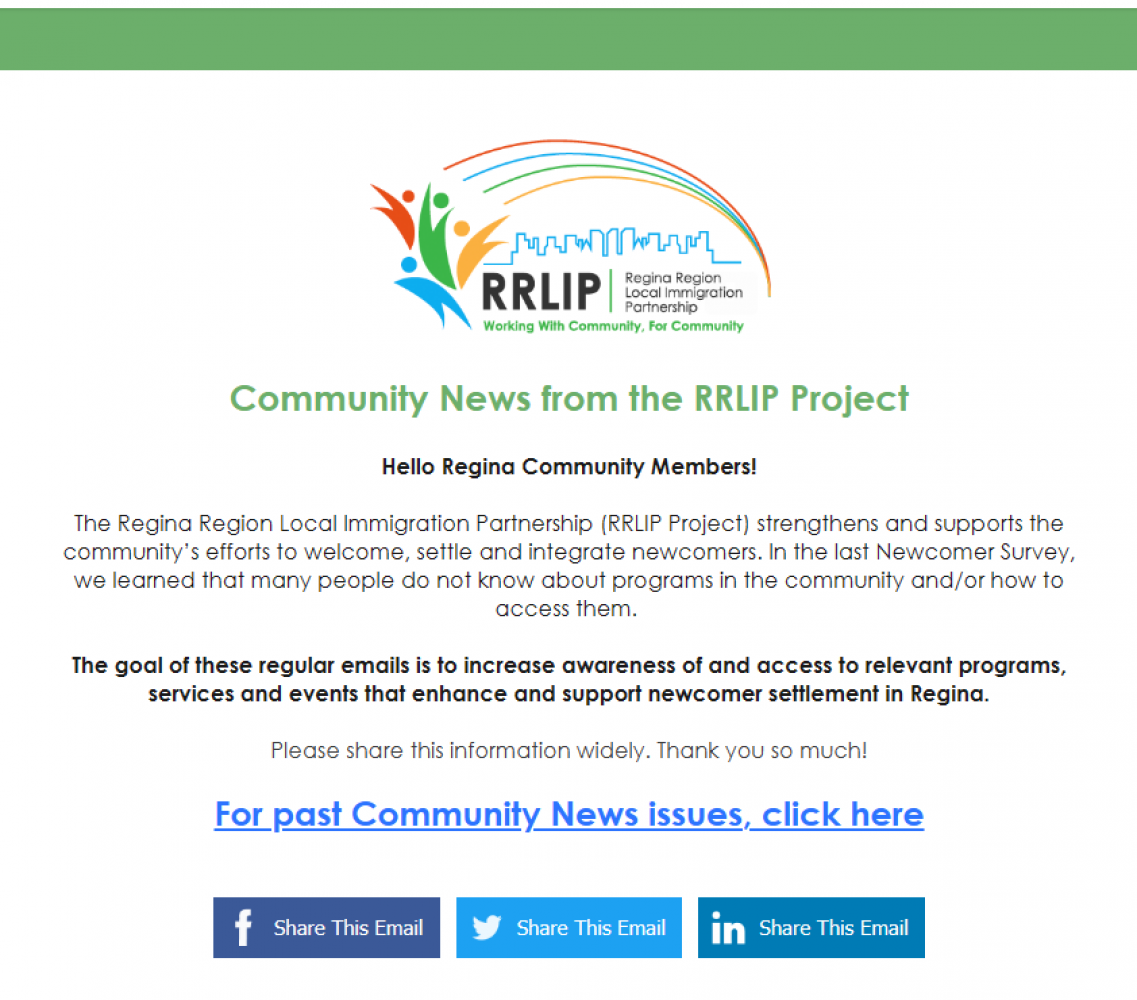 The Regina Region Local Immigration Partnership (RRLIP Project) strengthens and supports the community's efforts to welcome, settle and integrate newcomers.
In the RRLIP's latest survey, we learned that many newcomers are not aware of local programs, services and events. As a result, many individuals are missing opportunities to make connections in their new community.
The Community News is intended to increase awareness and access to relevant programs, services and events that enhance and support newcomer settlement in Regina. This resource is developed twice monthly. Find the latest issue (Mid-May 2023), and past issues here.
---