Virtual Cultural Bridging Forum - Wednesday, Feb. 24th
---
---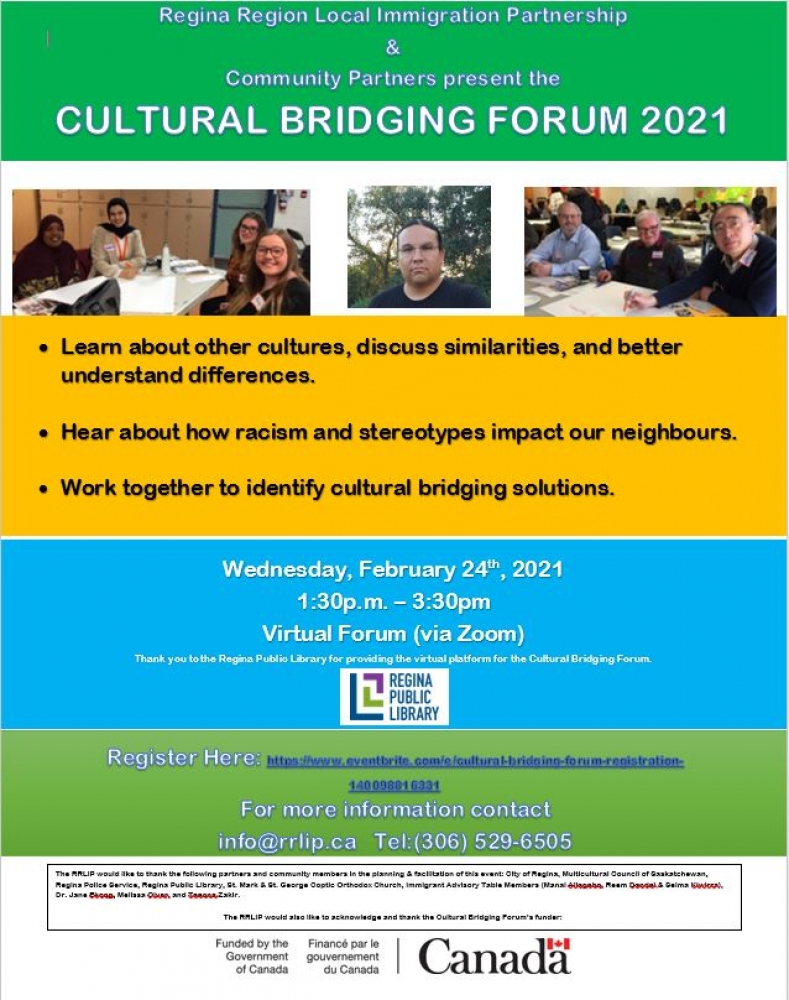 Register now for this free Forum!
Registration Link:
https://www.eventbrite.com/e/cultural-bridging-forum-registration-140098816331
This year's Forum is About Cultural Bridging!
Each year, the RRLIP hosts a Community Forum, aimed at providing project updates and bringing the community together, to discuss local challenges and identify solutions.
Attendance at this Forum will provide an opportunity to:
· Learn about other cultures, discuss similarities, and better understand differences.
· Hear about how racism and stereotypes impact our neighbours.
· Work together to identify cultural bridging solutions.

Date: Wednesday, February 24th, 2021
Time: 1:30pm - 3:30pm
Registration Link:
https://www.eventbrite.com/e/cultural-bridging-forum-registration-140098816331
Please share this invitation with anyone who may be interested in attending!
---