Virtual Career Fair for Newcomers on June 18! Additional Employers Are Welcome to Participate (At No Cost)
---
---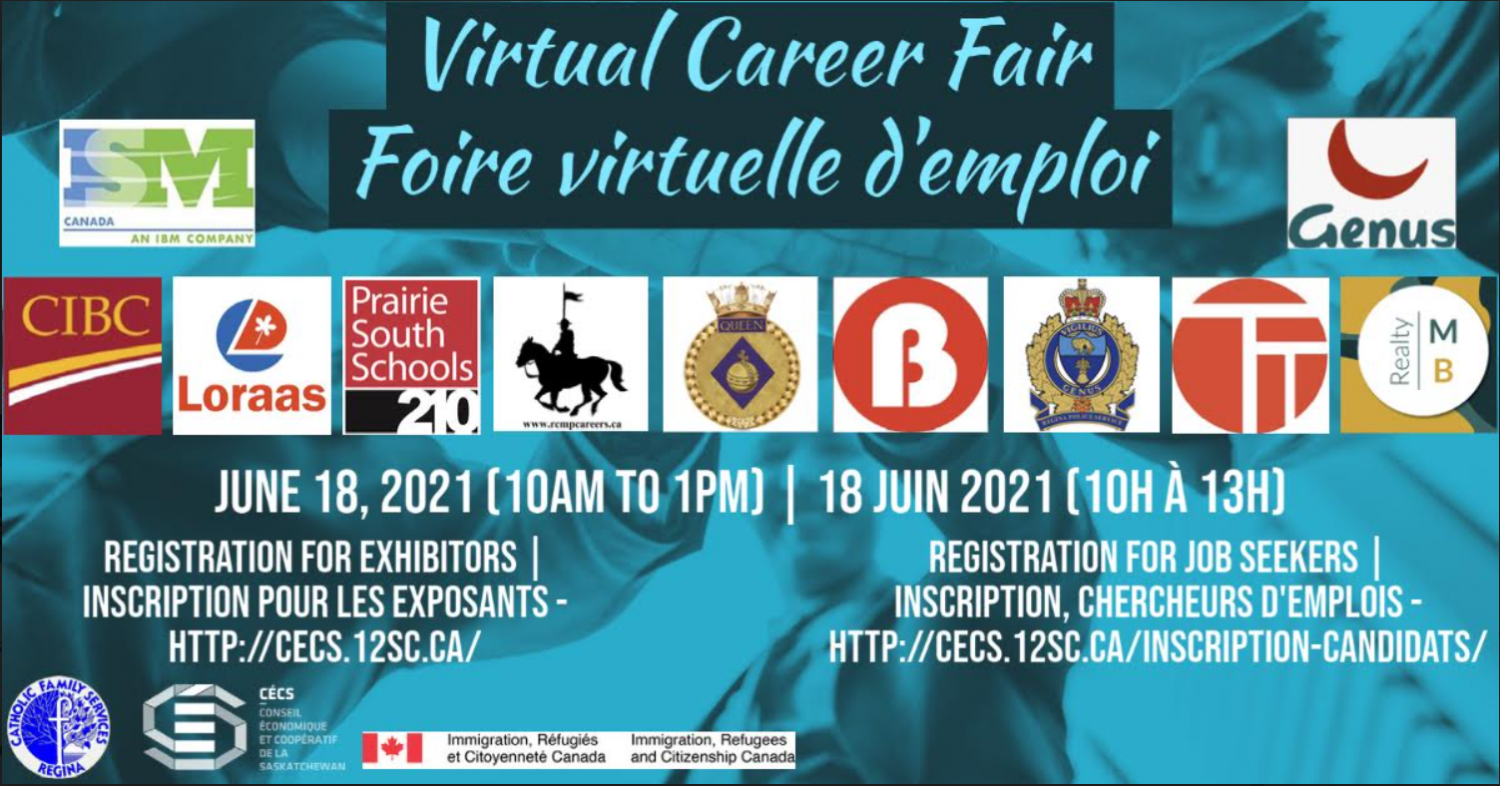 CECS (Conseil économique et coopératif de la Saskatchewan - CÉCS) in partnership with CFS Regina (Newcomer Career and Support Services) are organizing a free virtual career fair.
Employers are welcome to participate at no cost!
June 18th - 10:00 am - 1:00 pm
We are seeking employers and local businesses that are currently looking to fill full time/ part time/seasonal positions with individuals of relevant work experience to participate in the career fair. Our goal is to provide a career fair to help newcomers and the community during this tough time.
Employers, once you are registered, we will be providing you more details on the online platform as well as promoting your organization.

Registration for exhibitors: http://cecs.12sc.ca/

Registration for job seekers: http://cecs.12sc.ca/inscription-candidats/
For more information please contact Kavan at 306-525-0521 Ext 227 or email: [email protected] or [email protected]
---