Revised Resource! Riding Regina Transit
---
---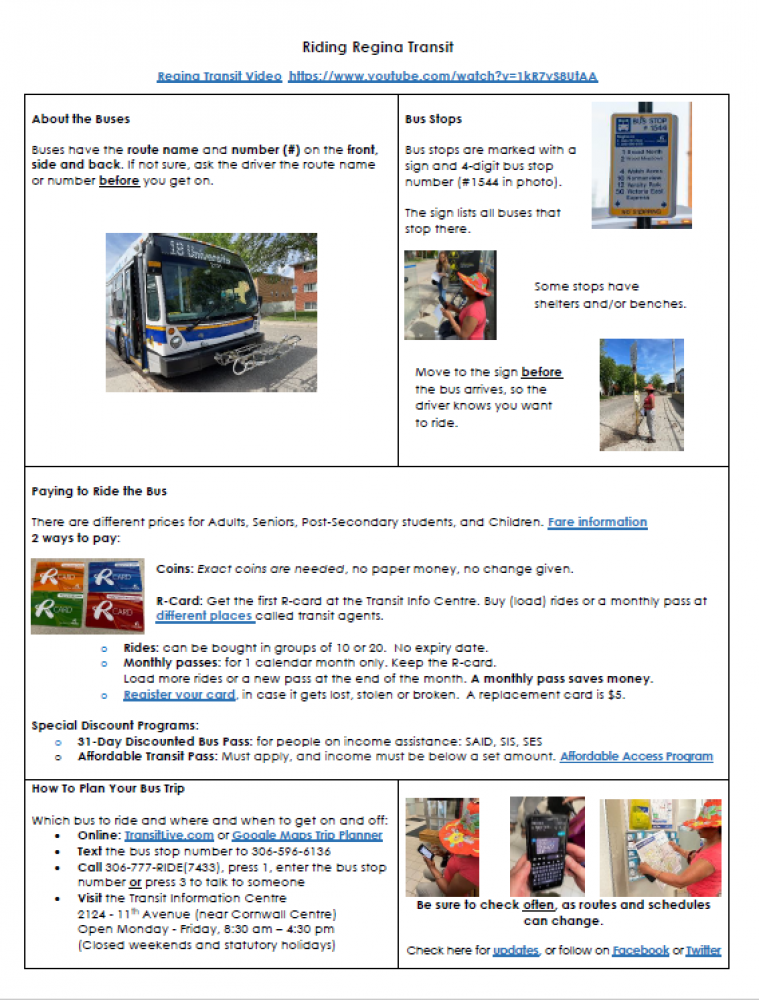 Attention Service Providers, Private Sponsors and Others!
Please view the revised Riding Regina Transit resource here.
Educational Purposes - this resource can be electronically shared and/or printed for use with newcomer clients.
Topics addressed include:
Paying to Ride the Bus, Getting on the Bus, Getting off the Bus, Accessibility and Seating, etc.
For this and other resources please visit: https://rrlip.ca/pages/project-resources
---