Resource for Employers: Newcomer Workforce Newsletter
---
---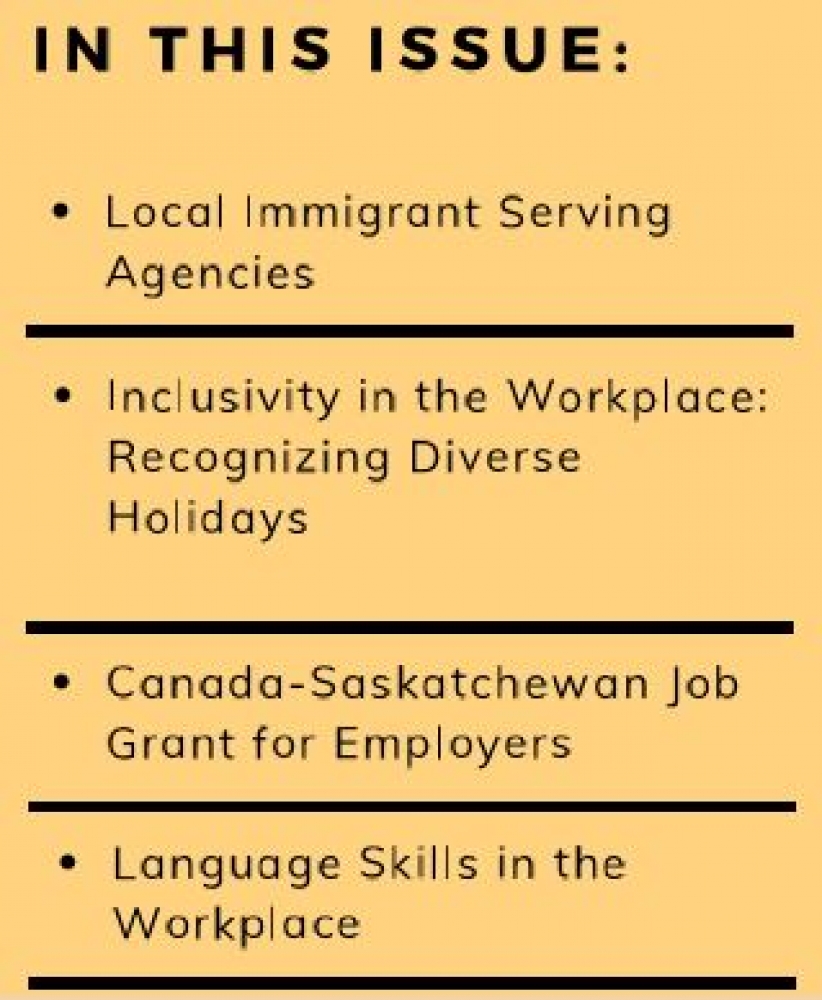 Members of the RRLIP convened Labour Market Working Group have collaborated to develop this quarterly newsletter.
The aim is to support Regina's employers in the recruitment, hiring, training and retention of newcomer populations in the workforce, through information and education.

Topics highlighted in this issue include:
Local Immigrant Serving Agencies


Inclusivity in the Workplace: Recognizing Diverse Holidays


Canada-Saskatchewan Job Grant for Employers


Language Skills in the Workplace


The entire newsletter can be viewed here.
---