Immigration to Canada is Essential for the Economics of the Country - see a free Report from the Conference Board of Canada
---
---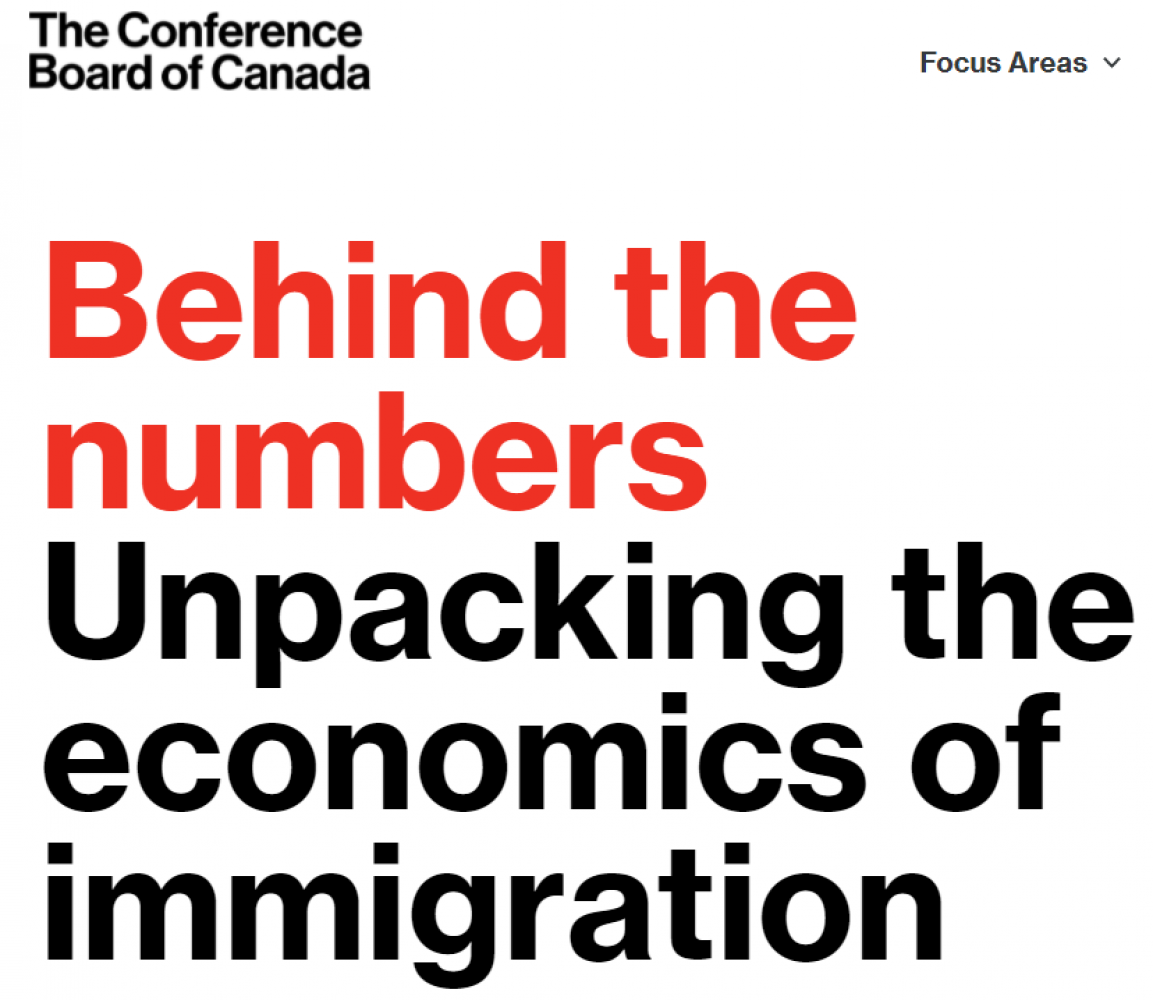 A Report looking at the Economics of Immigration - from the Conference Board of Canada
This report looked at what would happen to Canada's economy over the next 20 years under four different immigration scenarios: current levels, lower levels, higher levels, and a different composition of incoming immigrants.
It looked at different measurements:
- Total Economic Activity (GDP - Gross Domestic Product);
- Worker Ratio (ratio between working-age people and the number of retirees);
- Public Revenues (money collected by the Federal government from income taxes, Employment Insurance contributions, etc.)
- and others.
See the report here: Behind the numbers Unpacking the economics of immigration: https://www.conferenceboard.ca/focus-areas/immigration/behind-the-numbers

Another related report of interest: Counting on Immigration: Measuring the Pandemic's Effect and Building Back Stronger: https://www.conferenceboard.ca/e-library/abstract.aspx?did=11129
Download the report for no cost.
---