Free Online Mental Health Course - Starting May 10th, 2021
---
---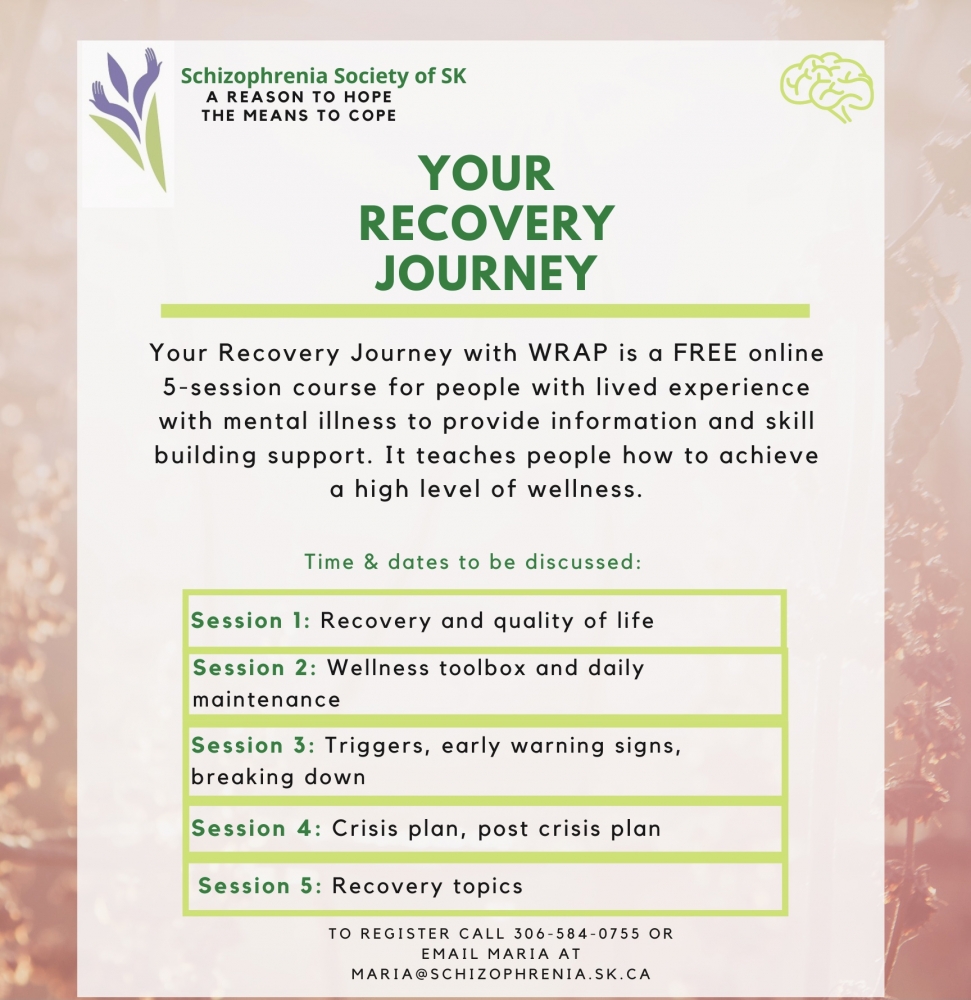 The Schizophrenia Society of Saskatchewan is offering a free online course called
Your Recovery Journey with Wellness Recovery Action Plans (WRAP)
The program is designed to teach people with mental health challenges, to achieve high levels of wellness.
WRAP is a free, online course for people with lived experience with a mental/emotional health illness.
The course is 5 sessions, and provides information and skill building support.
The next course will be starting on Monday, May 10th at 6:30pm.
Other times and dates for each session will be discussed.
To register or ask any questions contact: Maria Alvarez
Peer Support Worker at the Schizophrenia Society of Saskatchewan
Phone: 306-584-0755 ext: 203 or Email: [email protected]
---