Do you know of someone who would make a great Vaccine Champion in your Community?
---
---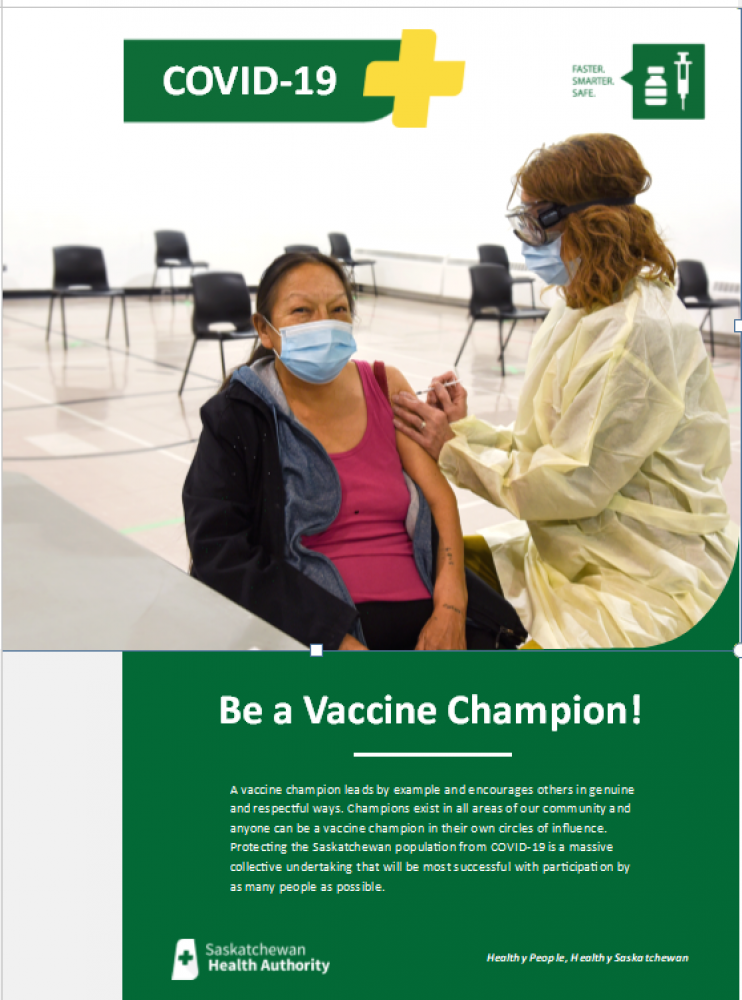 Sask Health Authority (SHA) is looking for community volunteers to be 'Vaccine Champions'.
Vaccine champions are needed from your community to lead by example and encourage others in genuine and respectful ways.
Champions exist in all areas of our community and anyone can be a vaccine champion in their own circles of influence.
They are:
- Good role models who can share their personal story
- Good listeners who can understand where people are coming from
- Open to discussing risks and benefits
- Respectful in all conversations
- Encouraging even when processes are complex
- Good neighbours who help advocate for those having difficulty accessing the vaccine or information about it
If you know of someone or an organization that could be a vaccine champion, please contact the Sask Health Authority, and share this brochure with them for tips on how to be a vaccine champion and navigate conversations within social circles.
Here is a link to the Vaccine Champions Toolkit for more resources that help to inform and answer frequently asked questions about the COVID-19 vaccine.
Saskatchewan Health Authority - 306.530.5409
---