Cultural Bridging Forum Report and Resources - Available now on the RRLIP website!
---
---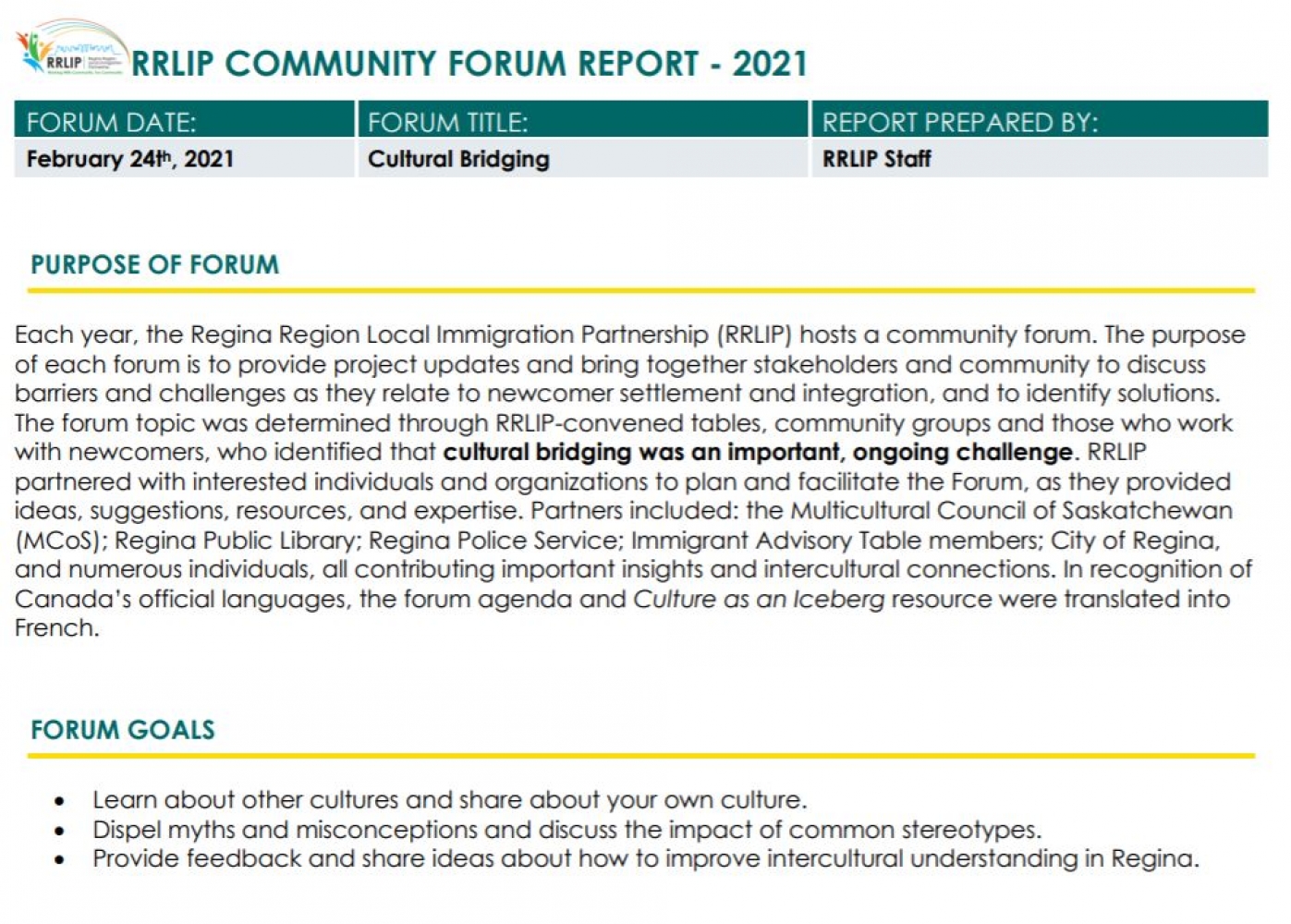 This year's Cultural Bridging Forum Report has been approved for sharing with the community!
It is listed under the name Community Forum 2021, in the Resource Section of the RRLIP website, under Reports: https://rrlip.ca/pages/project-resources
This Community Forum 2021 report includes:
- information about the Forum, including many participant responses and ideas
- 'Culture as an Iceberg' teaching tool (the simplified illustration with headings and facilitator instructions in numerous languages, as well as the original complete illustration in English)
- Aaron's slide presentation
- Nour's poem
- book titles
- library collections about relevant topics
The Report can be accessed here:
https://rrlip.ca/userdata/files/201/Project%20Resources/2021%20RRLIP%20Community%20Forum/RRLIP%20Community%20Forum%202021%20Report%20(FINAL)%20(1).pdf
Thank you again to all particpants, guest speakers and the Working Group that helped plan, organize and carry our the Forum, as well as our Funders!
---