Call for Volunteer Translators for Displaced Ukrainians. Apply now to Help! Plus Updates on Canada's Response
---
---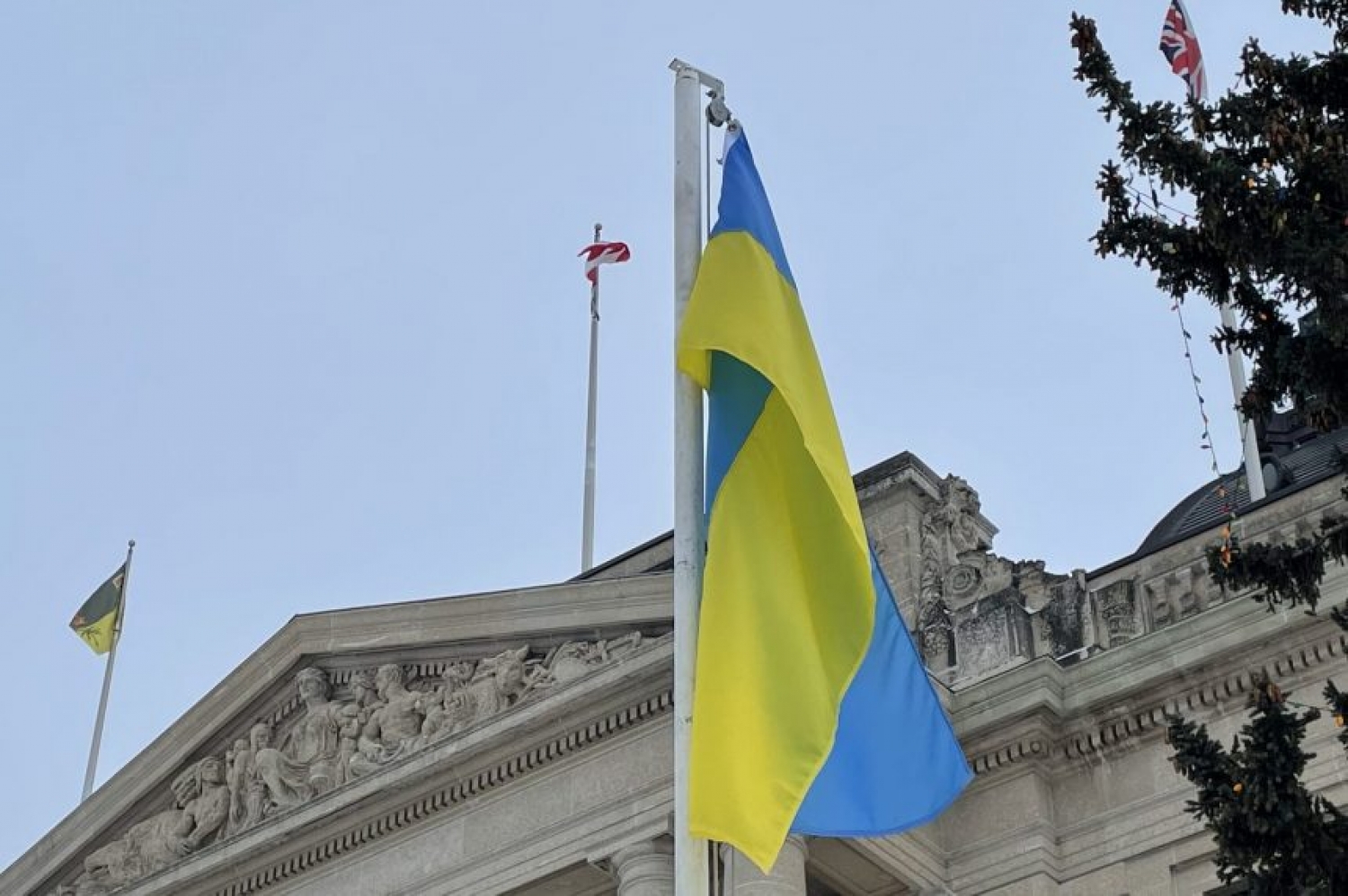 If you want to be involved in something meaningful and if you have some time to dedicate to supporting Ukrainians in need affected by the war in Ukraine, join our growing team of volunteer translators and put your skills into action.
The UCC CUF Ukraine Humanitarian Relief Committee is looking for volunteer translators and interpreters who may provide invaluable assistance to displaced Ukrainians seeking to come to Canada and to access services following their arrival.
The Committee seeks to maintain a pool of volunteers who can work directly with lawyers, other professionals providing pro bono services, settlement agencies, and other non-profit organizations.
If you are interested in joining the pool of volunteers, specifically for Saskatchewan, please complete an online application form at the link below. This list is being overseen by the UCC of Saskatchewan.
As soon as your application is received, your contact information will be added to the pool and shared with the organizations to facilitate your participation as a volunteer translator. If you have any questions, please contact us at [email protected] (in the subject line please put "Volunteer Translator").
To sign up for interpreting, click this link: https://forms.office.com/pages/responsepage.aspx?id=lpL3yV1RS0yh0eYOqrHV_S0Ed5tk3XBBkCEh68KYbS5UMzI0R1RIS05MOFJFRjhVTUdLTVZOVVRMQi4u
To sign up to receive updates about Canada's response, click here: https://www.canada.ca/en/immigration-refugees-citizenship/services/immigrate-canada/ukraine-measures/sign-up.html


March 22/2022: Immigration measures for people affected by the Russian invasion of Ukraine: https://www.canada.ca/en/immigration-refugees-citizenship/services/immigrate-canada/ukraine-measures.html


March 22/2022: information about Intake Procedures; Urgent and Priority Processing is being implemented: https://www.canada.ca/en/immigration-refugees-citizenship/corporate/publications-manuals/operational-bulletins-manuals/service-delivery/ukraine/intake.html
March 17/2022: For more information on what the Canadian Government is doing to assist displaced Ukrainians, click this link: https://www.canada.ca/en/immigration-refugees-citizenship/news/2022/03/canada-launches-new-temporary-residence-pathway-to-welcome-those-fleeing-the-war-in-ukraine.html?fbclid=IwAR3Q0rIkiEpFoesSRGjeSwwluDw6LAWfnQlTZE1VGIOj_OCfOB8n5TV2ONI
---