Virtual Sports Fair - Find Out About Recreation Opportunities for Newcomers in Regina! Register Now!
---
---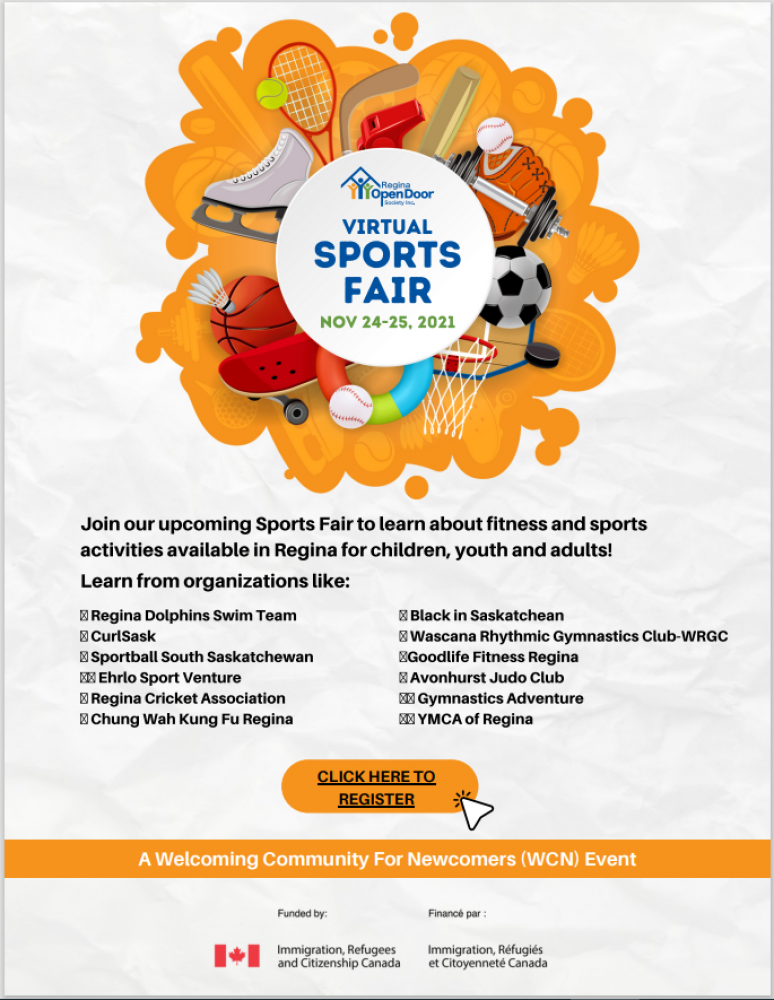 Welcoming Community for Newcomers (WCN) program at Regina Open Door Society presents a Sports Fair each year.
The Sports Fair is an opportunity to gain a lot of information and resources about sports and fitness activities in Regina that are important to newcomers and their families.

Event Details:
Dates: Wednesday, November 24th and Thursday, November 25th, 2021
Times: 9:00am – 11:00am
1:00pm – 3:00pm
For more information and to register, please fill out the registration form on the link below and click on all the sessions that interest you:
Registration form: https://rods.sk.ca/pages/sports-fair
You can register for as many sessions as you'd like.
If you require interpretation support, please ensure you indicate your preferred language on your registration form! Interpreters will be scheduled as needed for each session based on the registration information.
If you have questions, please feel free to contact Charus at [email protected] or call 306-550-1383.
---